When we were deciding on the timing of when we'd move to Germany, we knew that we would be spending my big 3-0 in Europe. Knowing this, Andrew put together an amazing surprise birthday for me a month prior while we were still in Boston so I could celebrate with all of my closest friends.
As we were getting closer to my actual birthday (March 14th) we decided we should take advantage of our proximity to so many amazing European cities and plan a little weekend road trip. On the Thursday night before the weekend, we planned where we'd be driving just the next day. (I'm enjoying our spontaneity in Europe!) We wanted somewhere within 4 hours of driving, with nice weather, and some European history. We finally decided on Salzburg, Austria.
Salzburg is known for two things: Mozart and The Sound of Music. But for us, it was the Hohensalzburg Fortress and the amazing food that will forever coincide with Salzburg.
We drove to Salzburg straight after picking up our keys to our new apartment in Nuremberg after work. Luckily some coworkers warned us that when driving through some countries, you need to buy a "vignette" before you go (you can just buy it at a gas station before you cross the Austria border). Every car must have one (only about 8 euros) but if you get pulled over and do not have one it could be a 100 euro ticket. This was our first time truly driving on the autobahn and experiencing that first picture you see below, that means there is no speed limit. Drivers in Europe follow the speed limits exactly, so when you pass by this sign, people take advantage. We would be driving in the middle lane, about 145km/h (about 90mph) thinking we were going very fast, and cars would FLY past us (prob at 190km/h). Also note, I only learned how to drive a manual a week prior, and I was driving on the autobahn! (thank goodness Andrew is a patient teacher).
We got to Salzburg at about 9:30pm, parked our car, dropped our bags at the hotel and went out to explore Salzburg. We stayed at the NH Hotel and it was the perfect location a block away from the main shopping street & an amazing deal (about 89 euros/night). We stumbled upon an amazing little bar/restaurant and decided this was perfect for a cold beer. (I cannot pronounce the name of it, so I took a picture of the bar the next day). Something interesting about Europe: 90% of the time, you seat yourself at restaurants. Also, you'll find, if 2 people are sitting at a 6 person table... you can also just sit right down at their table and join them. We were surprised the first time that happened to us!
The next morning we woke up bright and early to explore Salzburg. We walked through the beautiful streets, where all stores have little intricate signs coming off of the building. We found the most amazing restaurant to have breakfast at, Café Tomaselli. This place is not only beautiful, but has amazing history. Built in 1705, it is a traditional Viennese coffee house, that apparently Mozart used to come and have almond milk. We both had an Americano, and then shared the Ham & Eggs, and the Tomaselli Wurstel Eierspeis (basically cut up hot dogs and eggs? delicious though). You'll notice that we usually don't know what we're ordering, so we'll always take a picture of the menu so we can remember it later. Café Tomaselli is also known for their AMAZING desserts, and a woman will come around with a tray of everything and you pick what you'd like.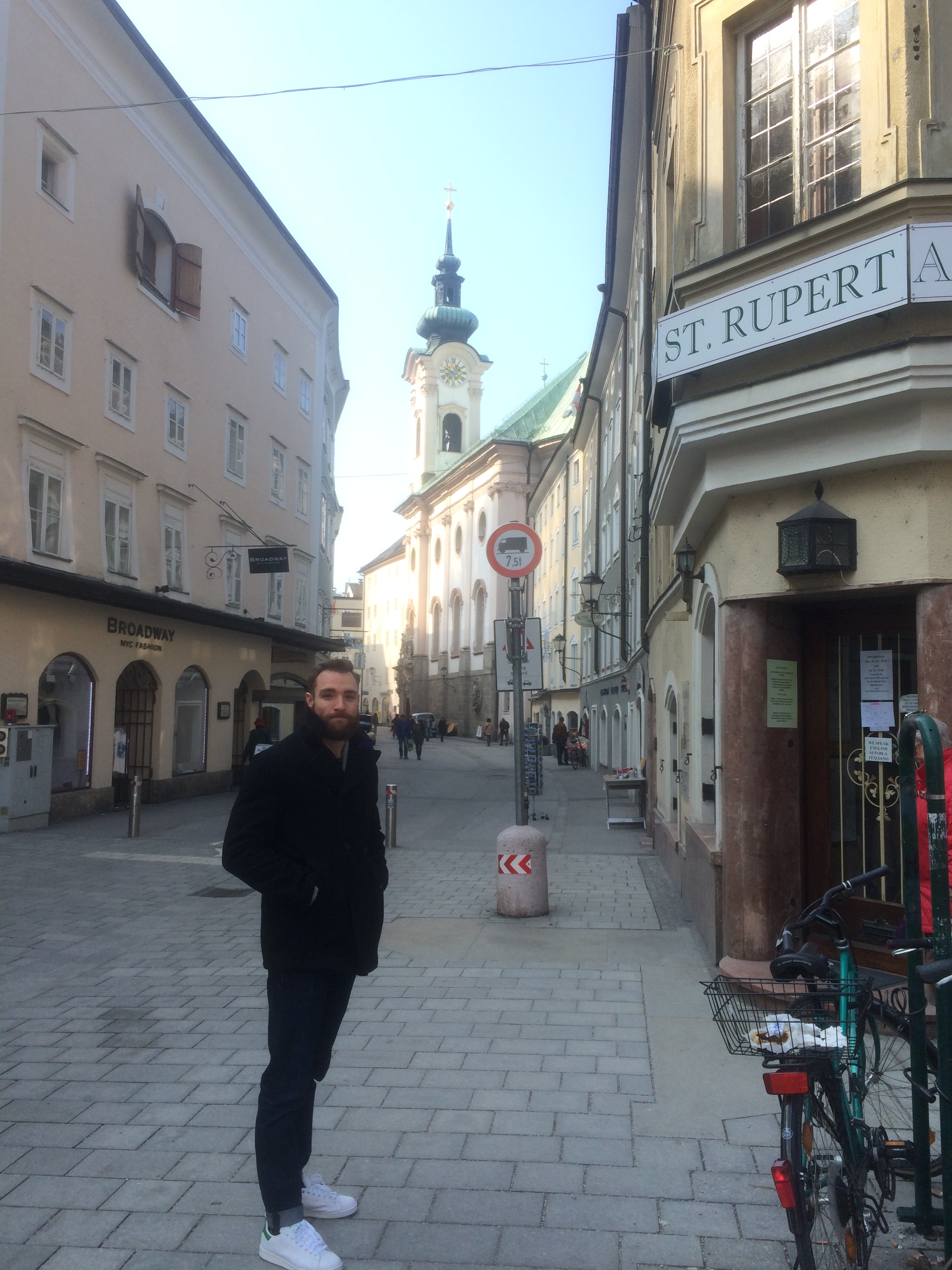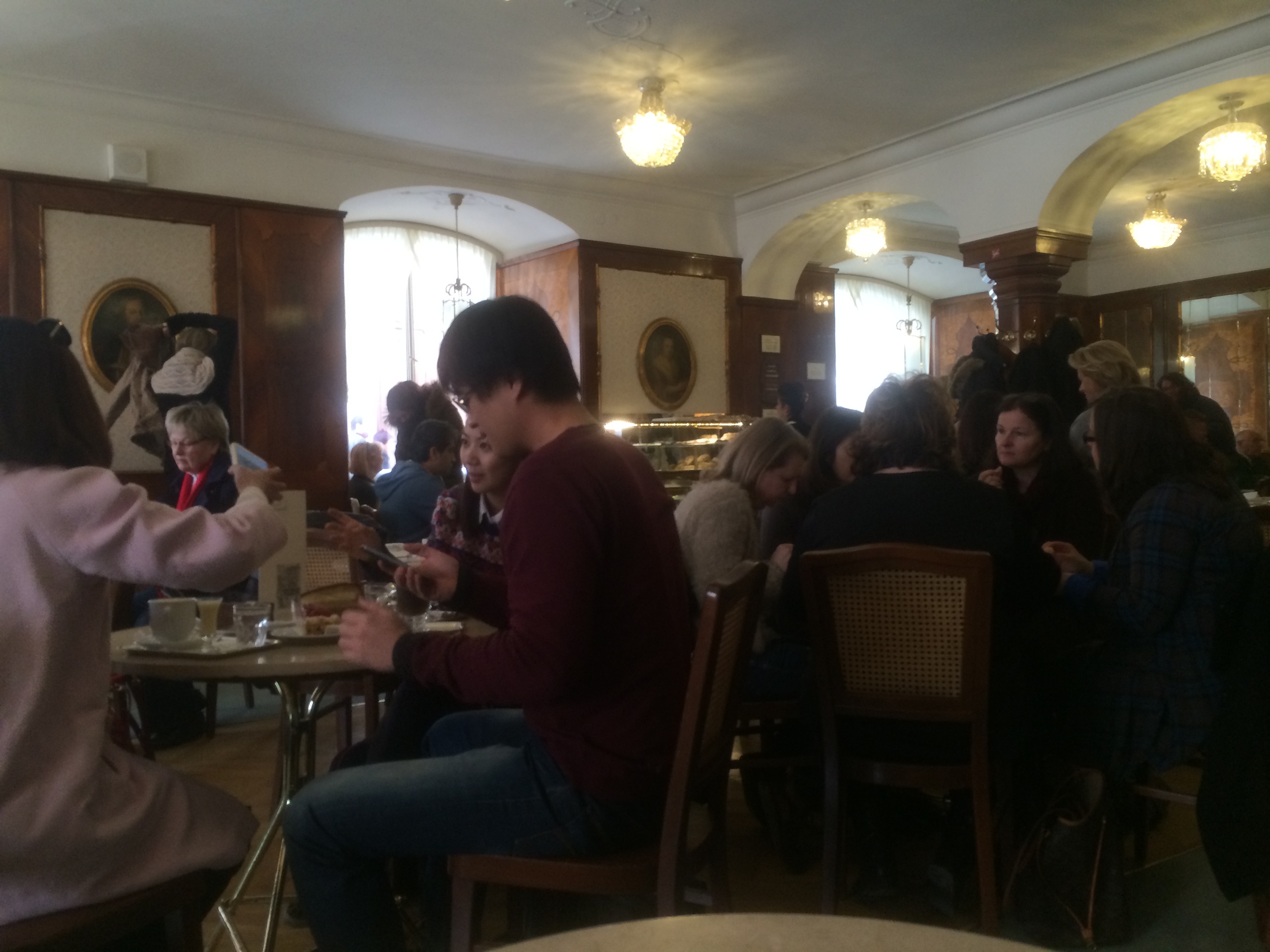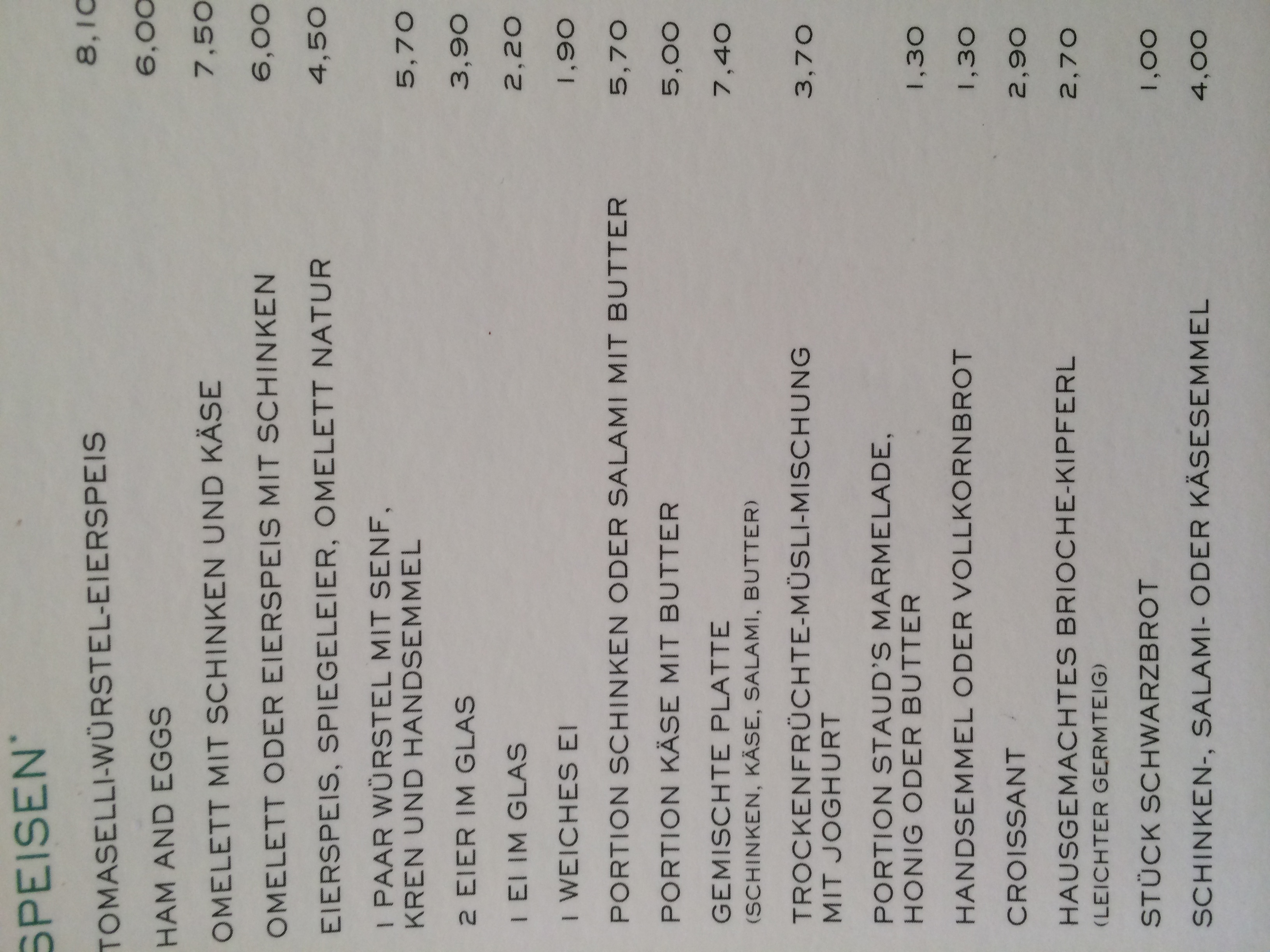 Next, we walked through the town center of Salzburg. It seemed that there were always church bells ringing! I loved it. There were little farmers markets, and this one amazing pretzel stand (we'll get back to that later). And we stumbled upon this amazing little bakery which turned out to be the oldest bakery in Salzburg. We walked through the Petersfriedhof (St Peters Cemetery), which is one of the oldest cemeteries in Austria. It was so beautiful, and so peaceful. The catacombs were so well maintained and covered in flowers.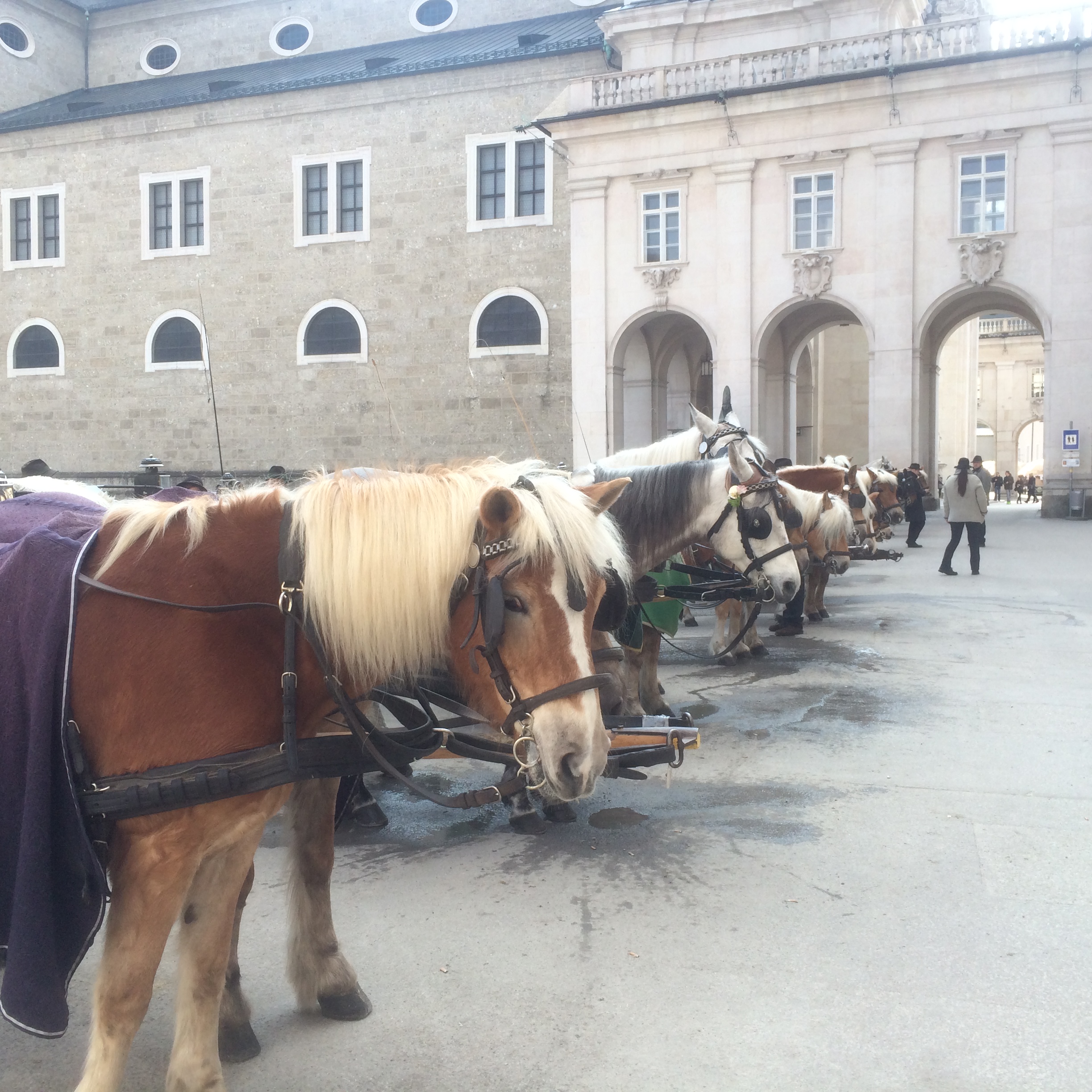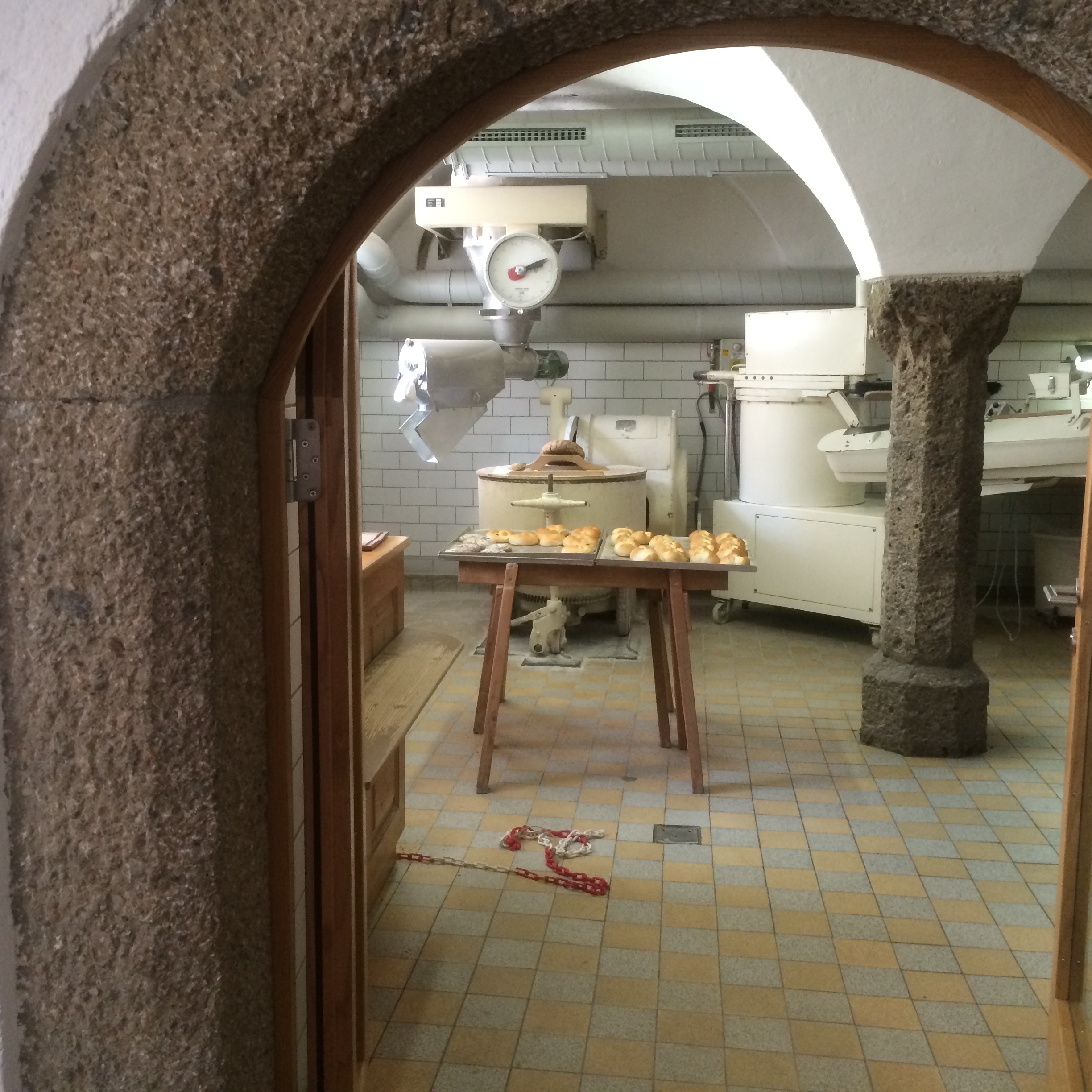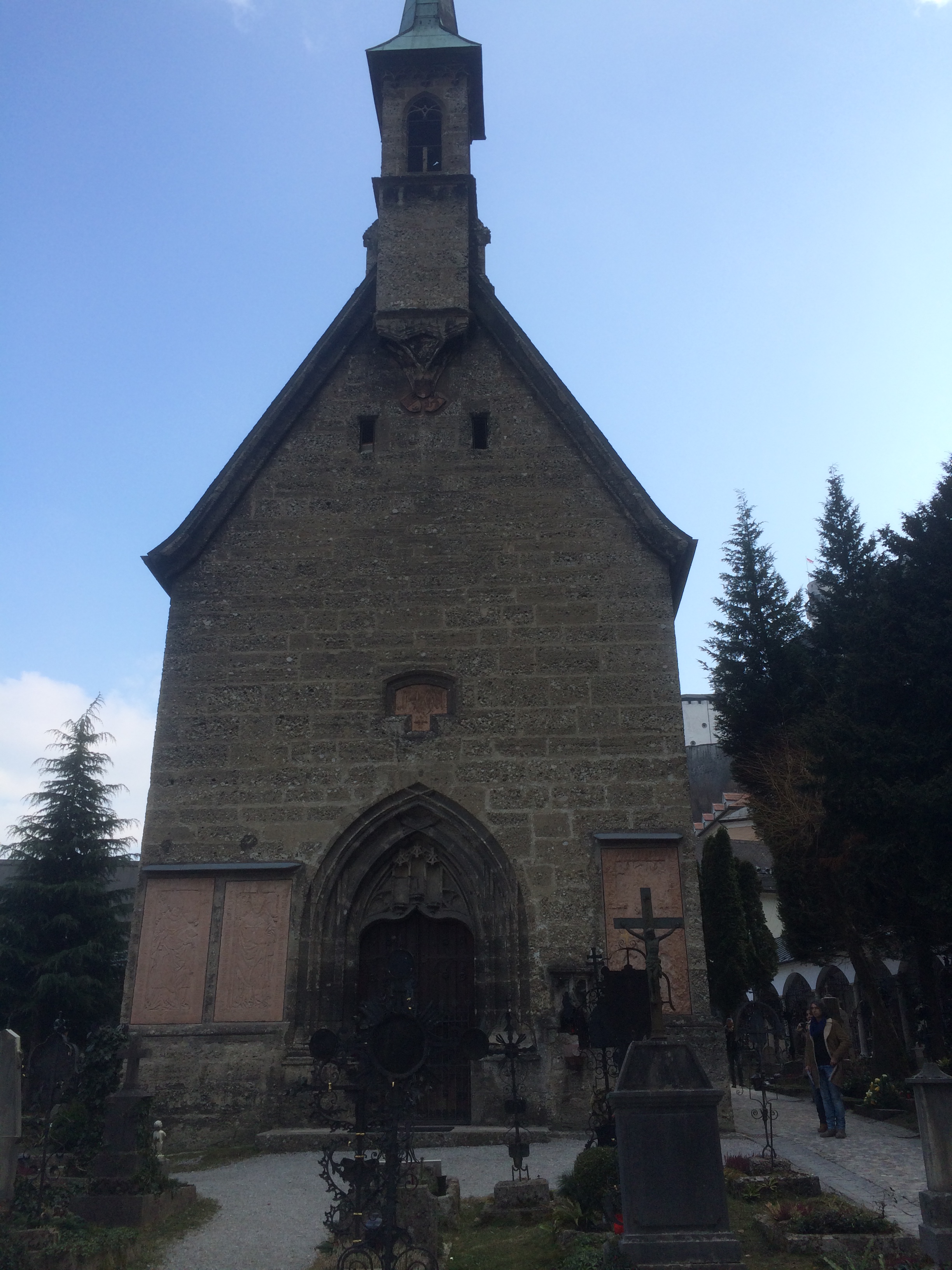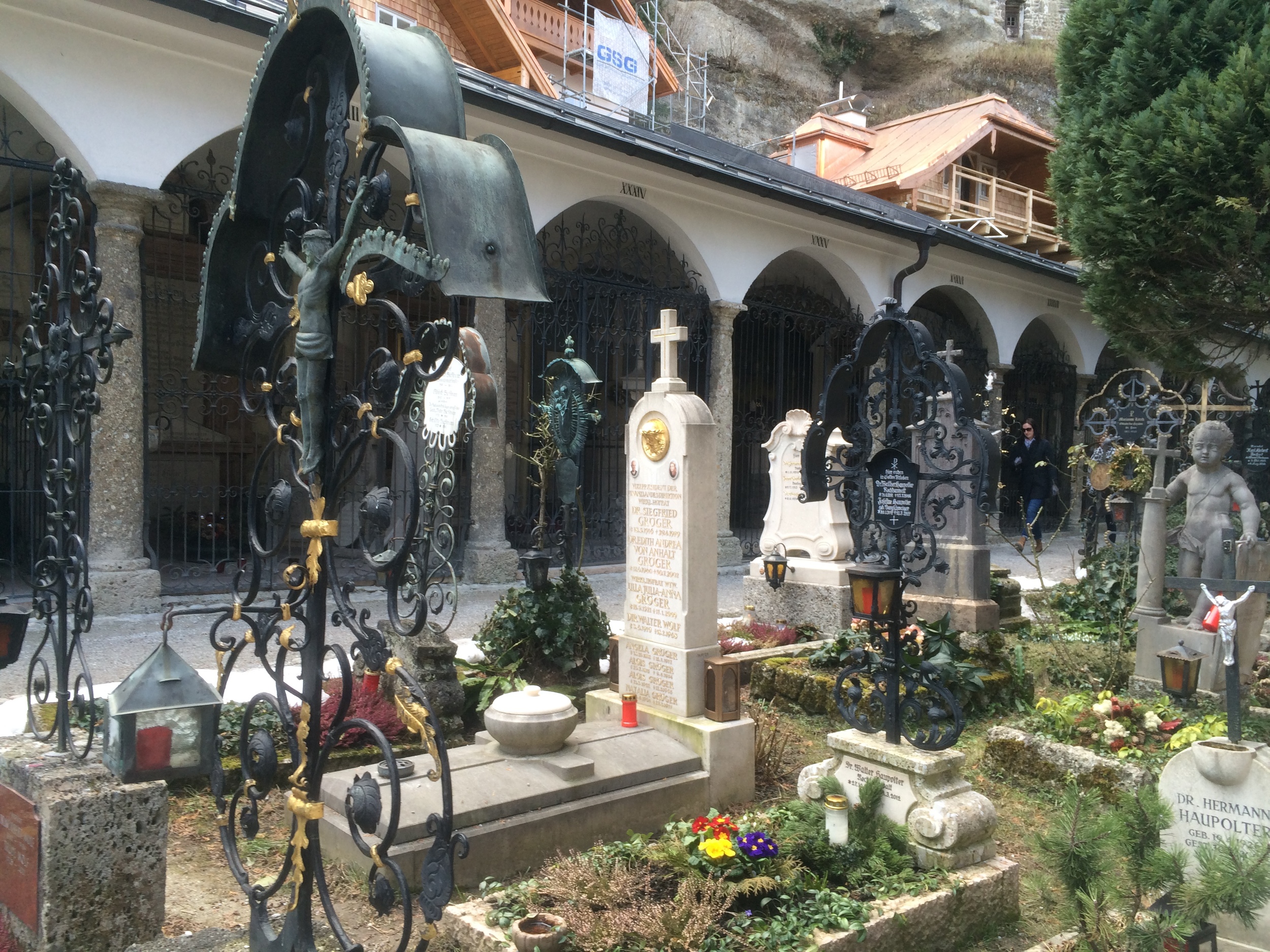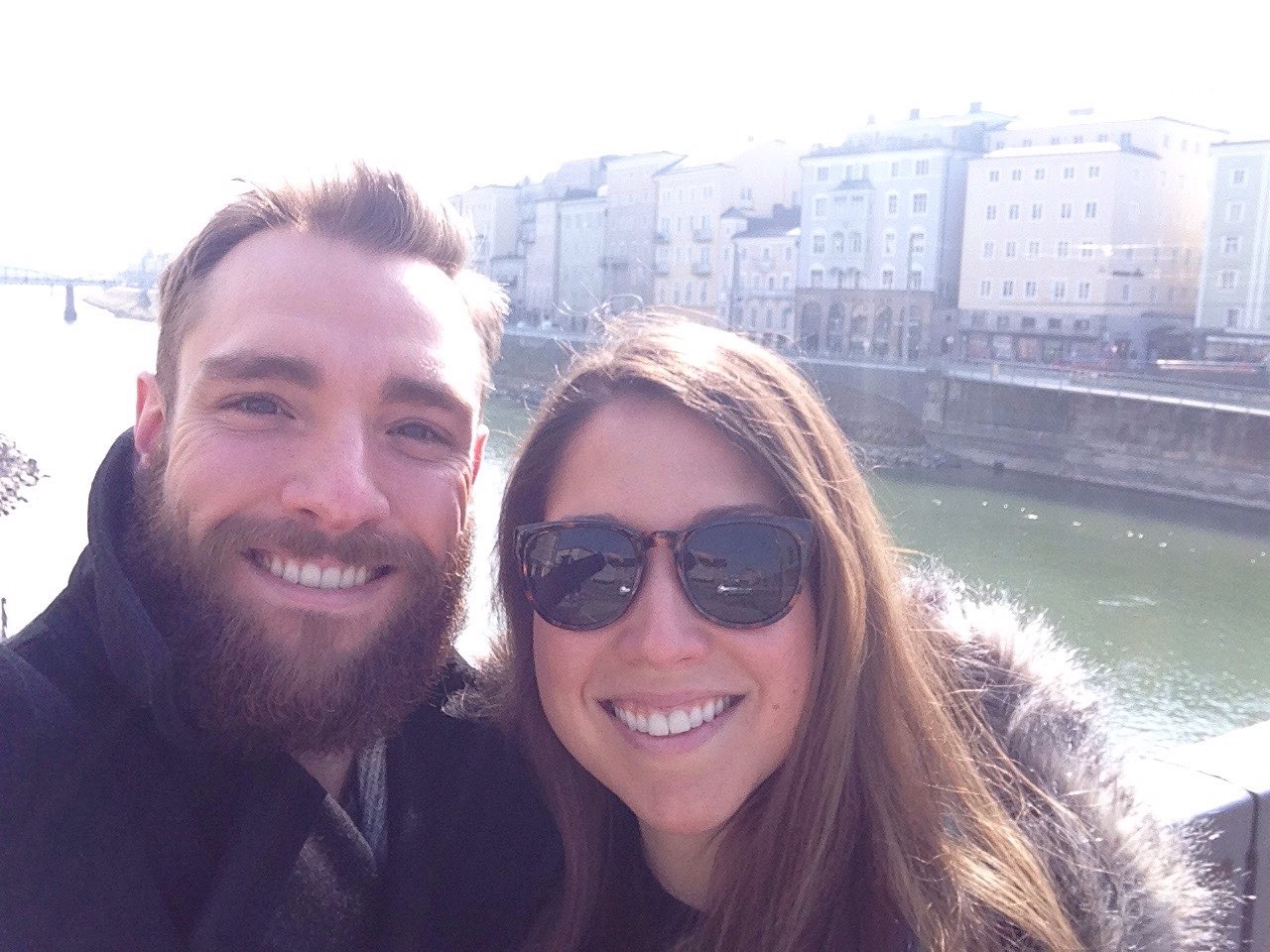 We then walked up to Hohensalzburg Fortress. There was an option to take a "funicular" up to the top (cable railway), but knowing how much bread, beer, desserts we would be having, we looked forward to a bit of a climb. The walk probably took about 15 minutes. We bought 2 passes (about 8 euros each) which got us entrance into the fortress and an audio guide tour. (totally worth it)! Walking through the fortress felt like we were in 'Winterfell' in the Game of Thrones. It was originally built in 1077 but was constantly added onto by each ruler for additional safety (added walls, moats, etc). Fun fact: Salzburg literally means "Salt Fortress". It was so interesting to walk through each of the rooms... the 'torture chamber' had a grate on the floor, and apparently that is where they lowered the prisoners into the cell. (that was the only way in and out).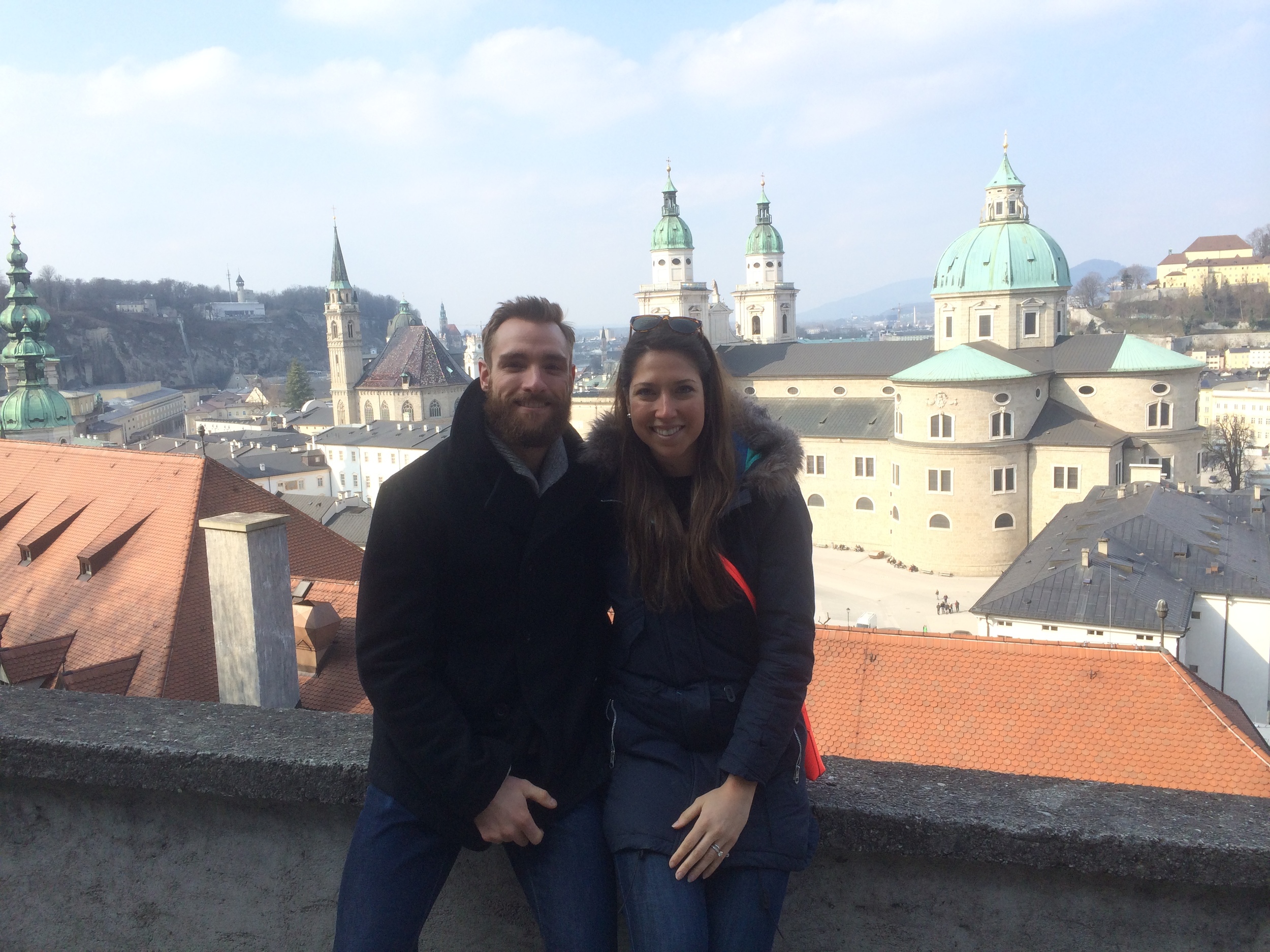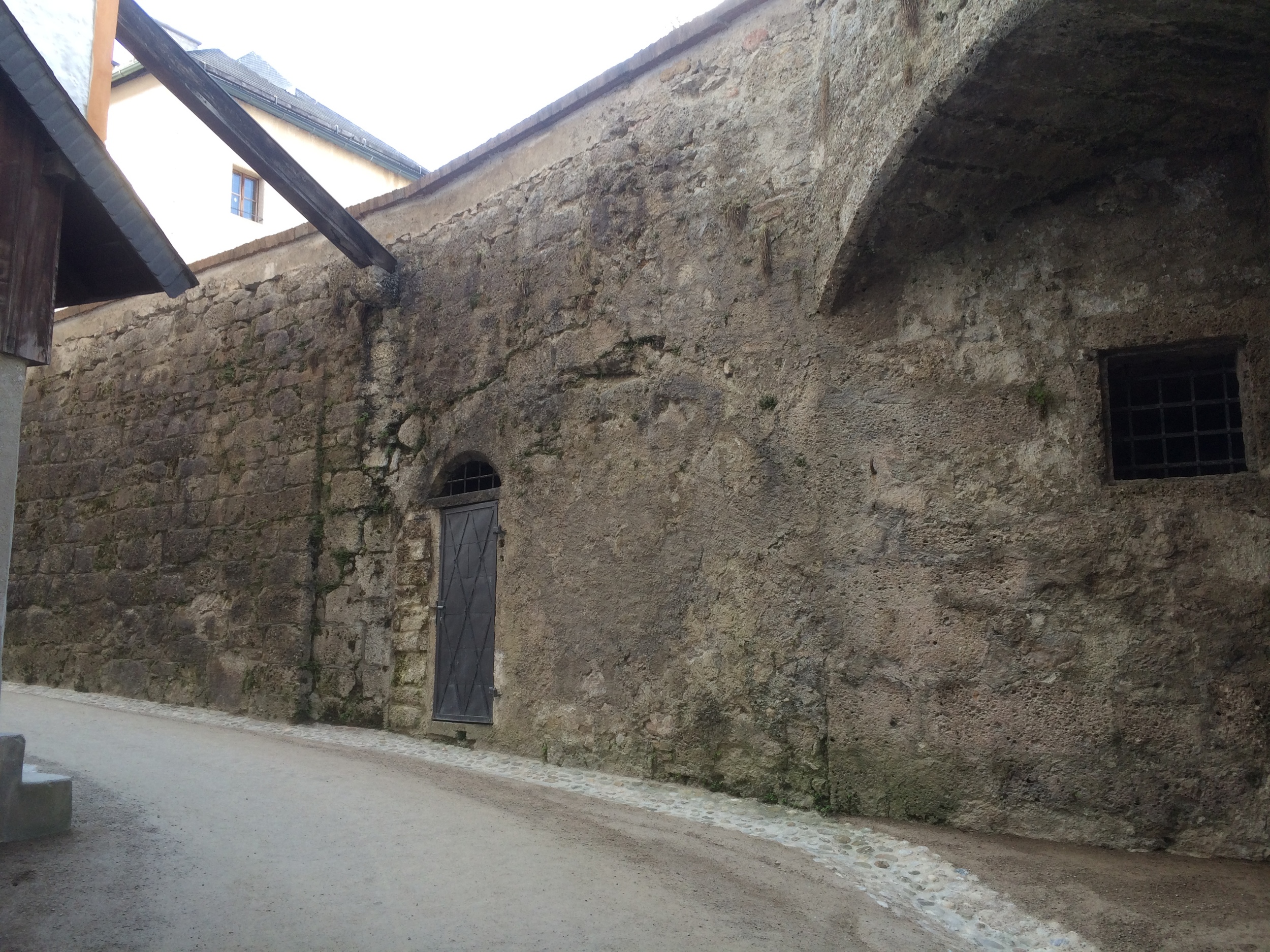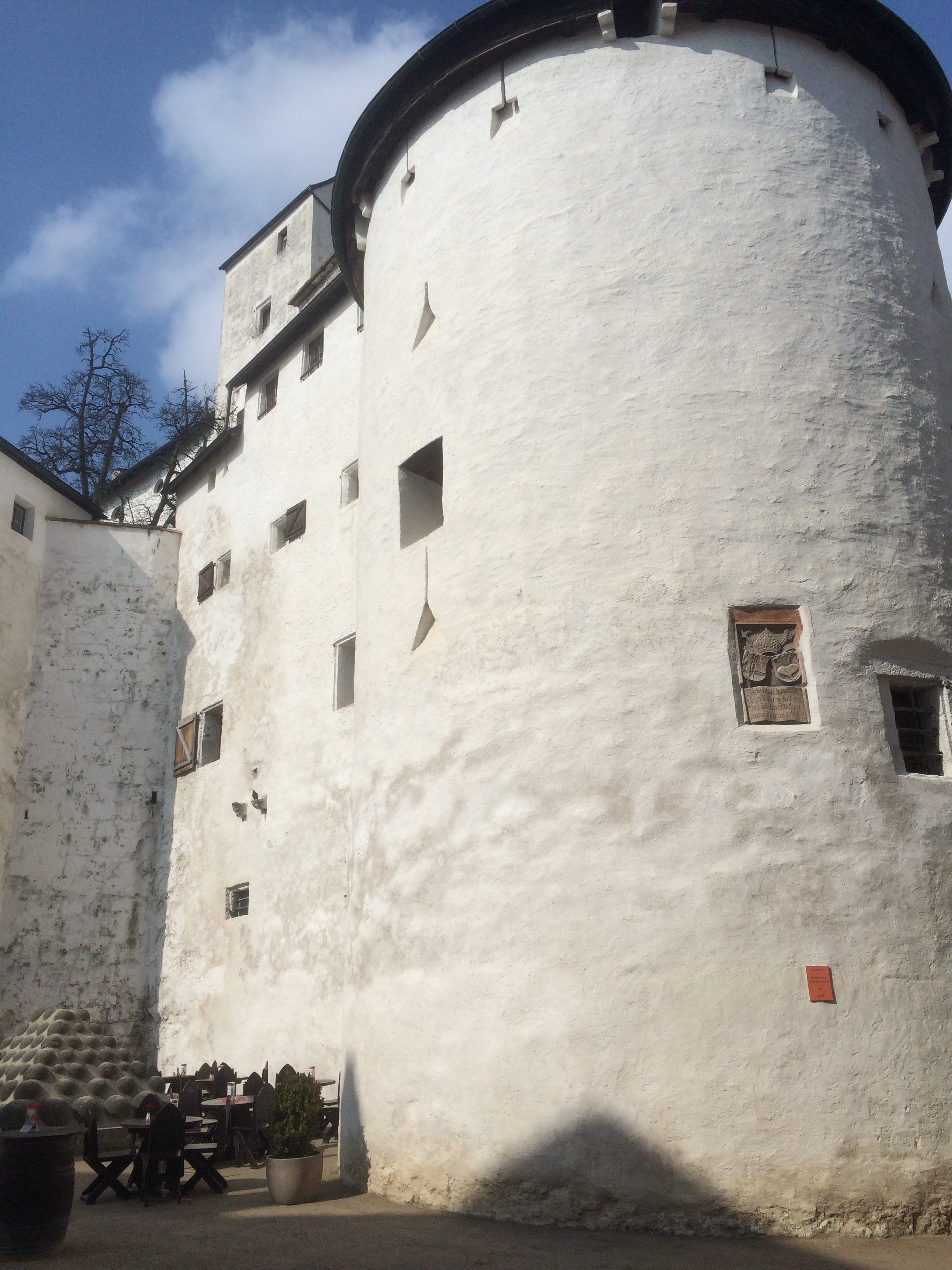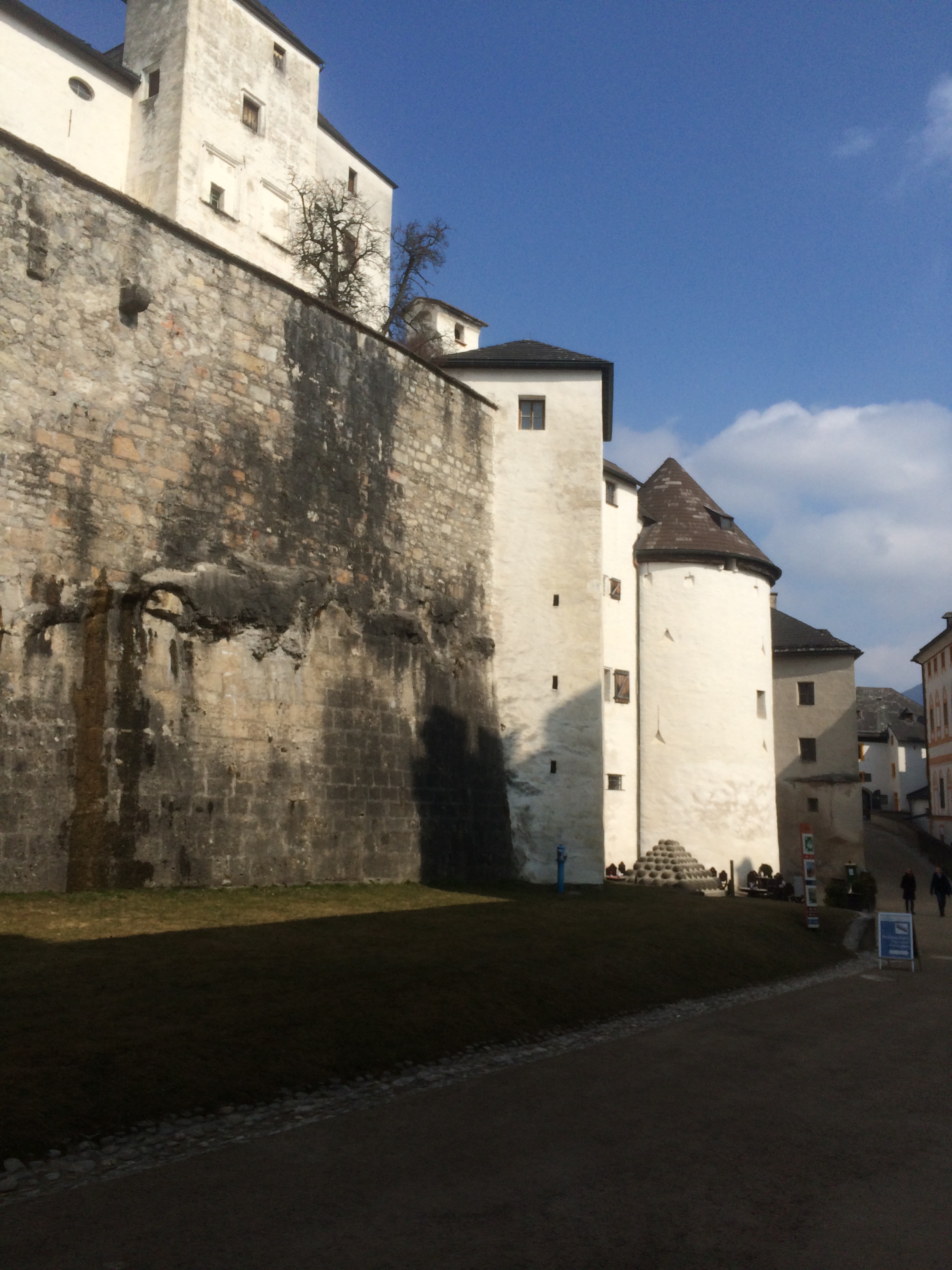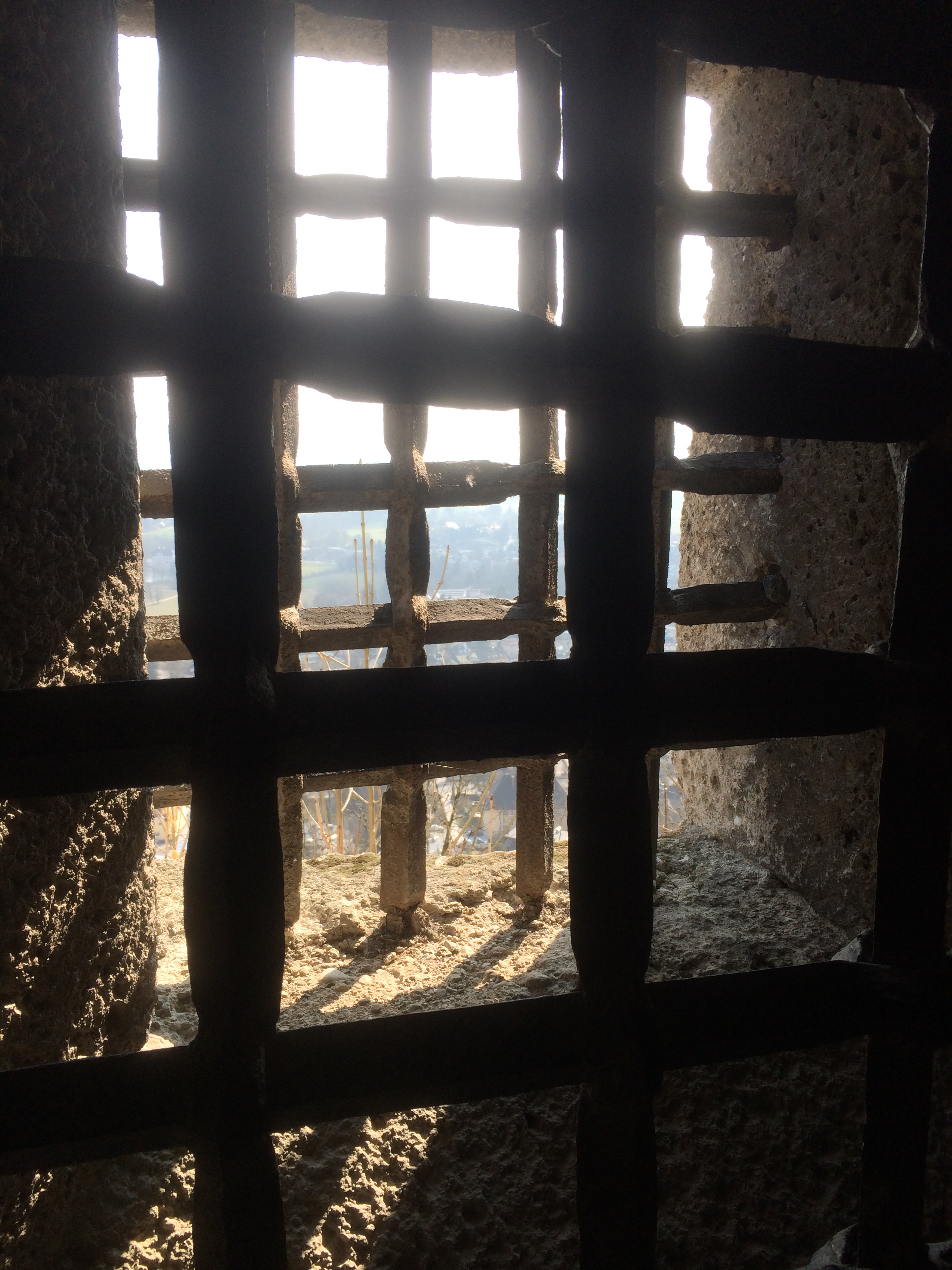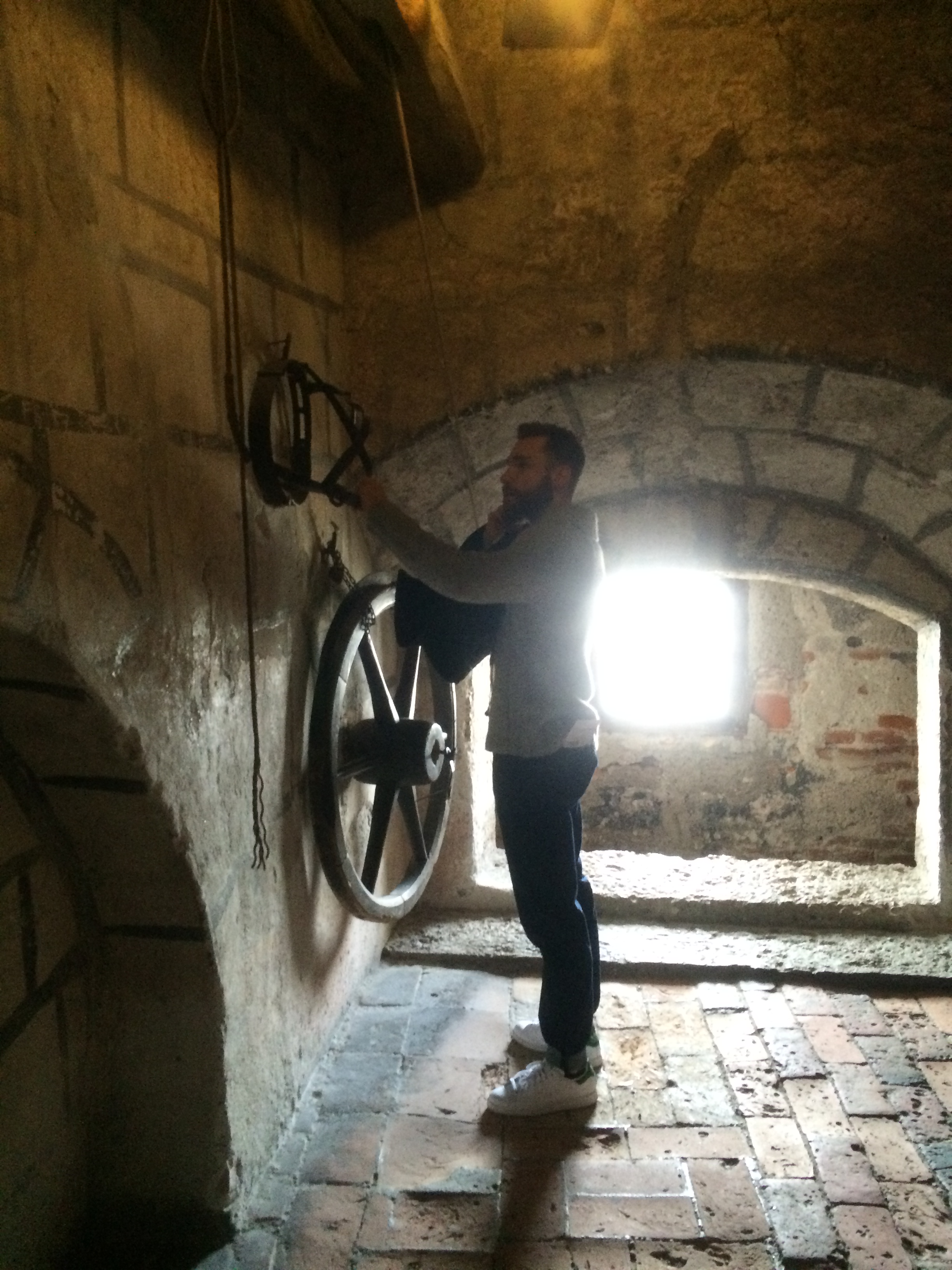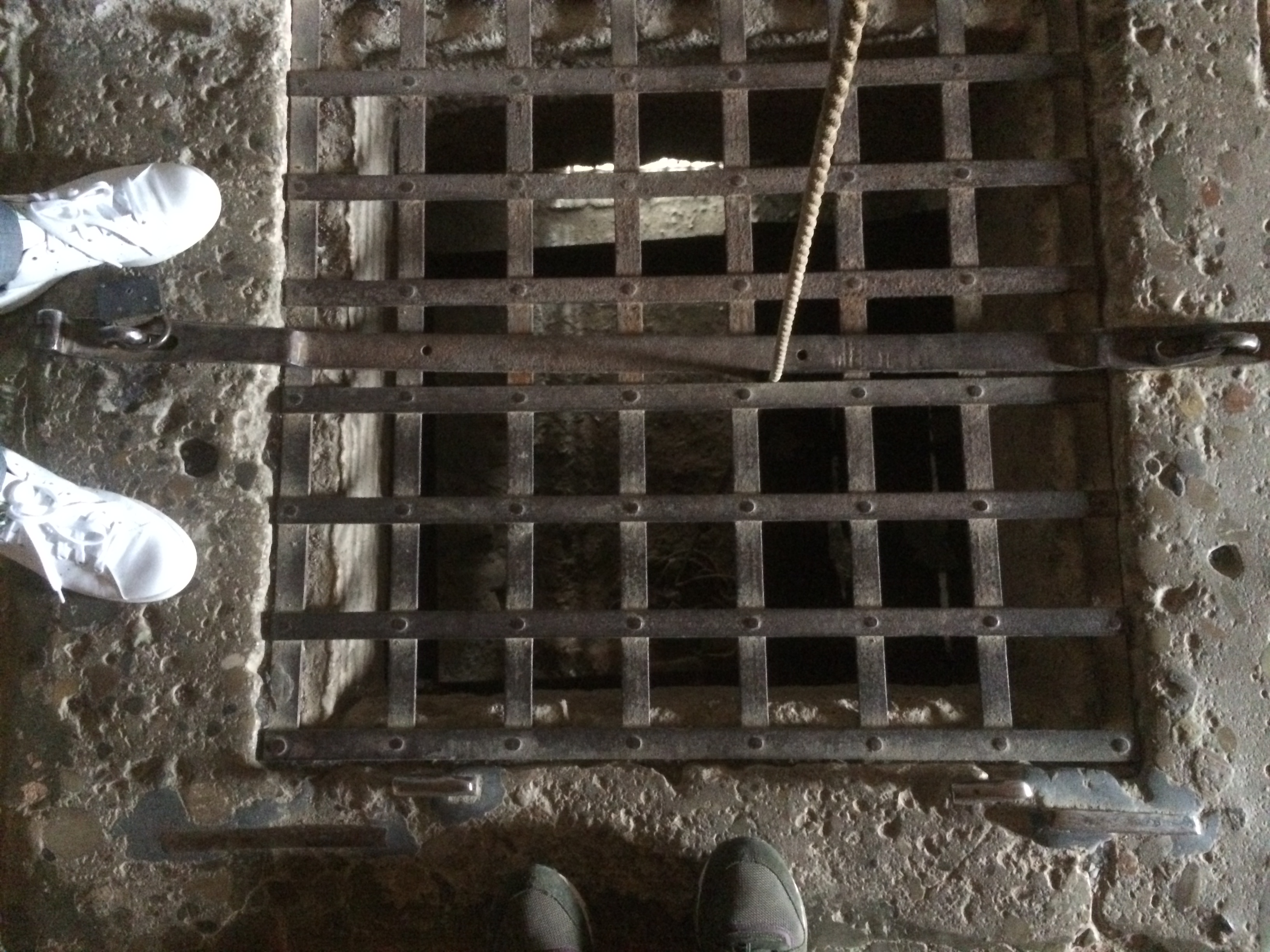 The audio tour took us to the top of the fortress. (this alone was worth the 8 euros). From the top you had 360 degree views of Salzburg, with views of the Austrian Alps in the distance. This was by far my most favorite part of Salzburg.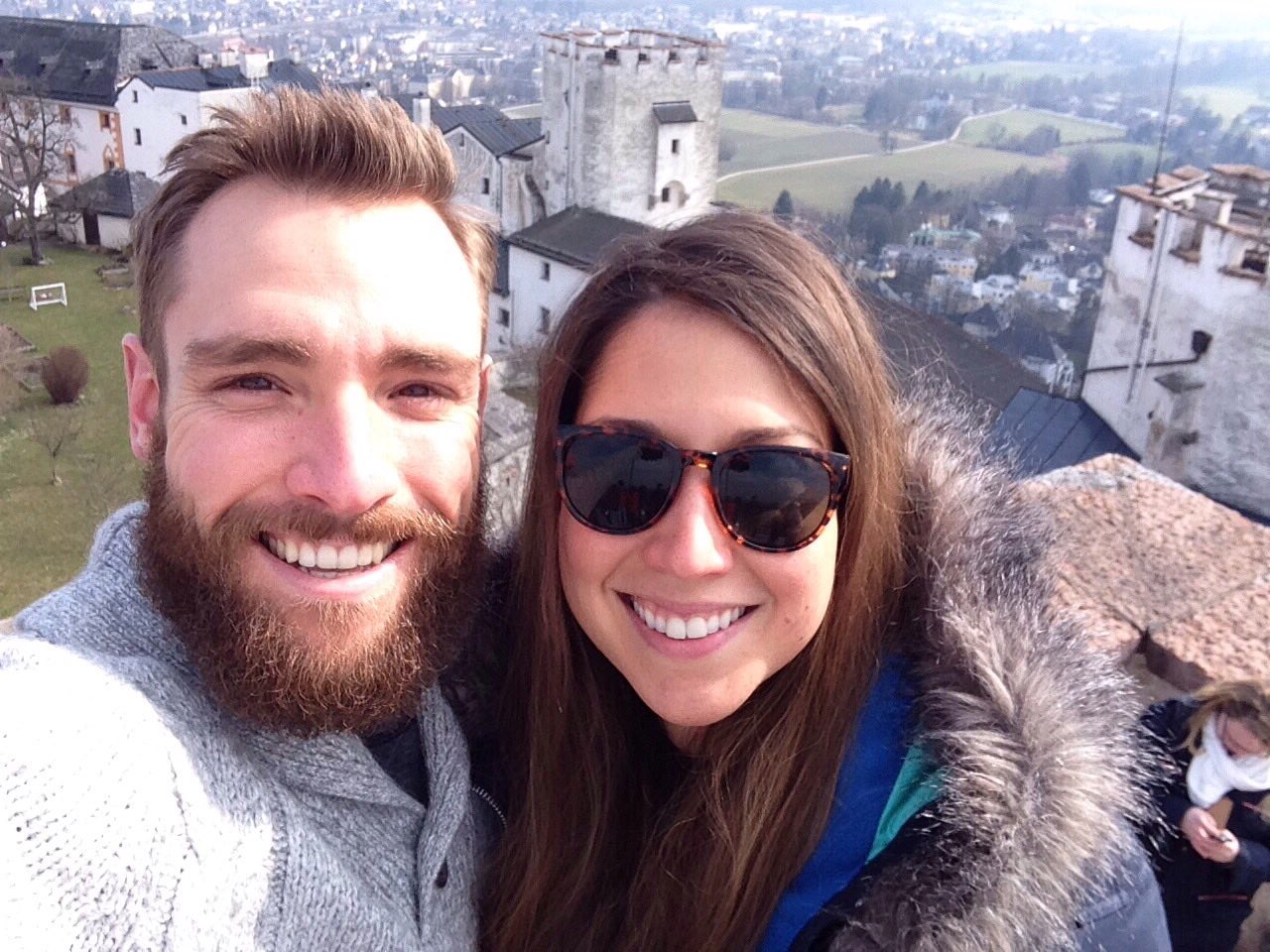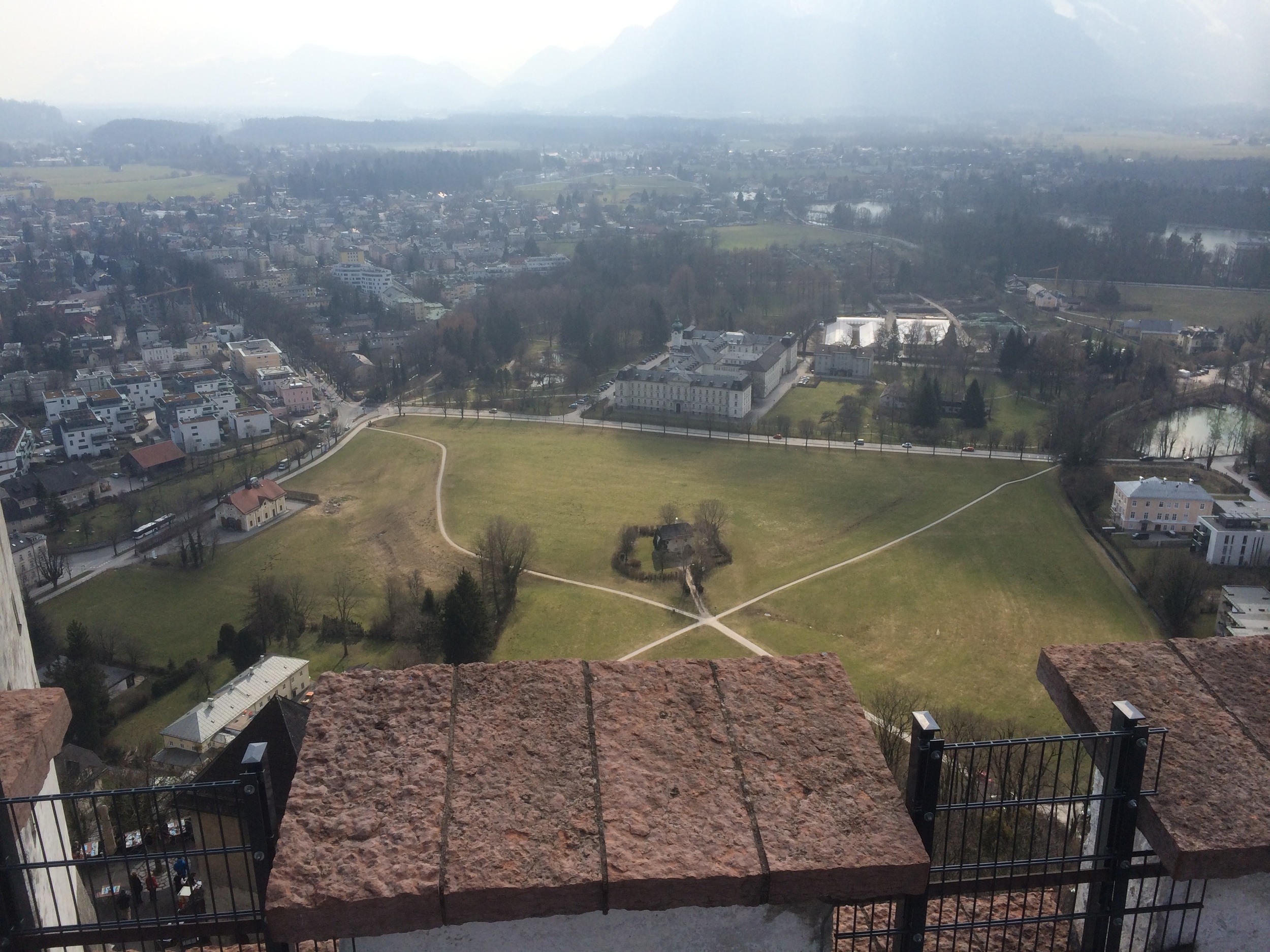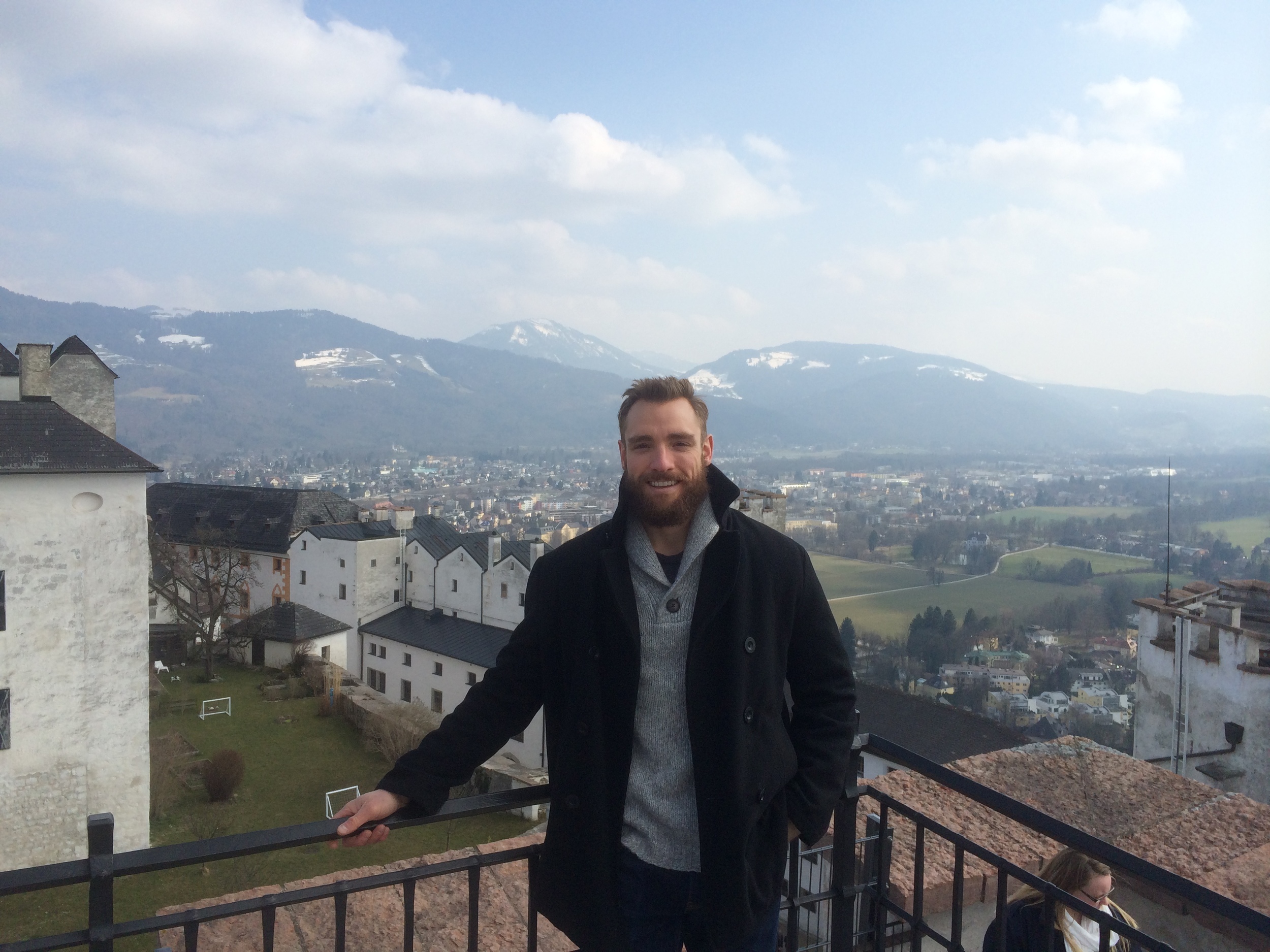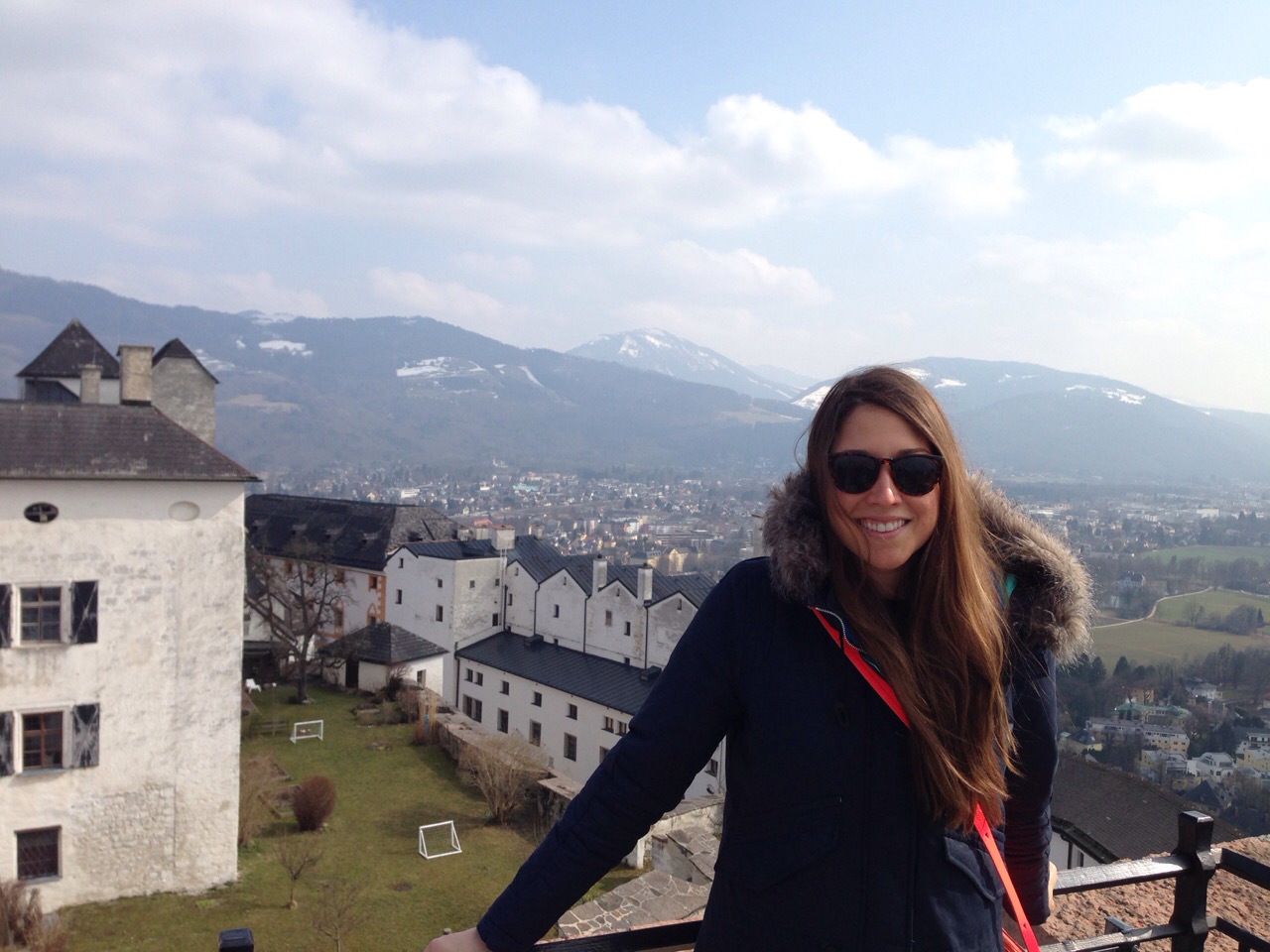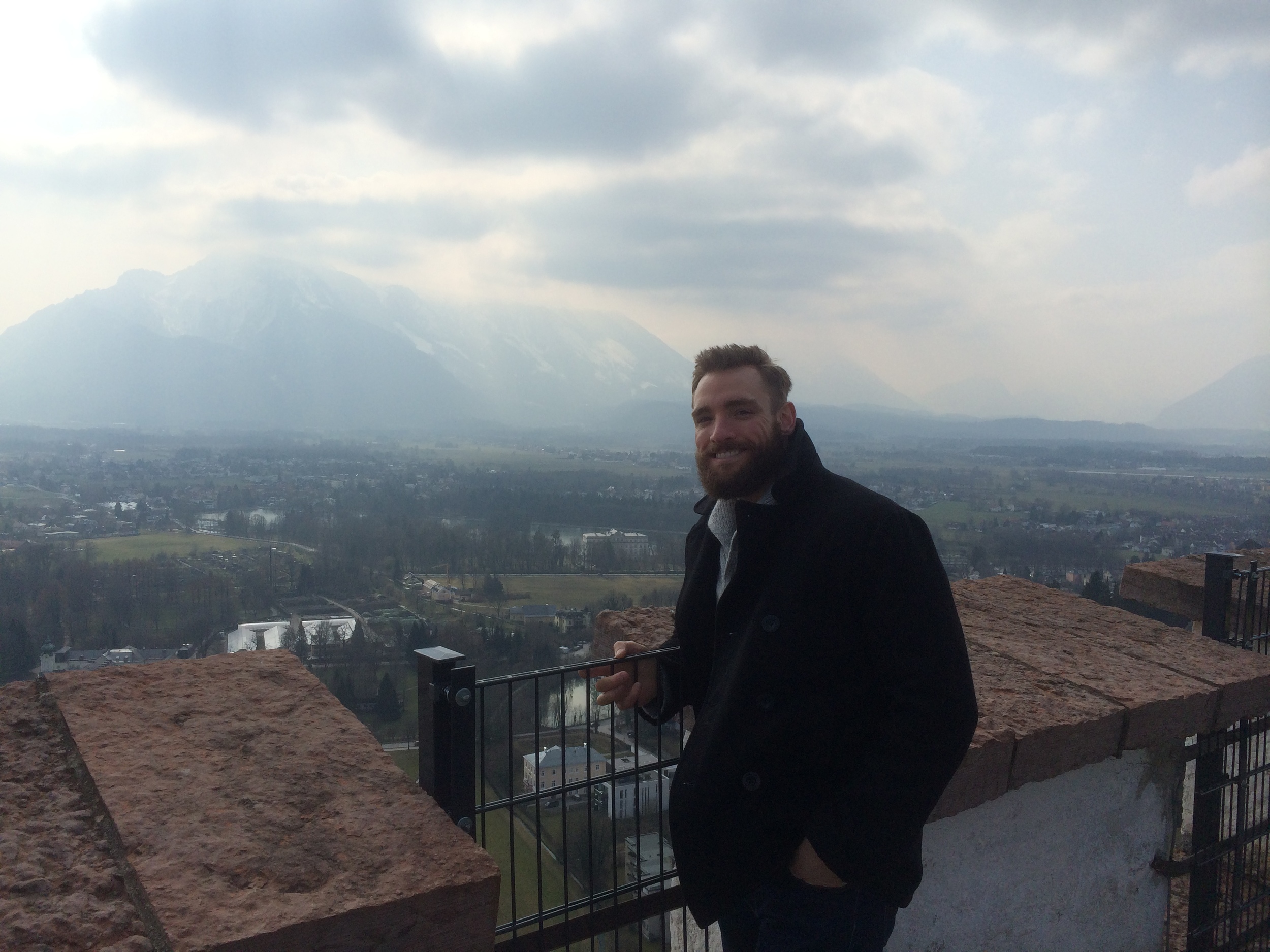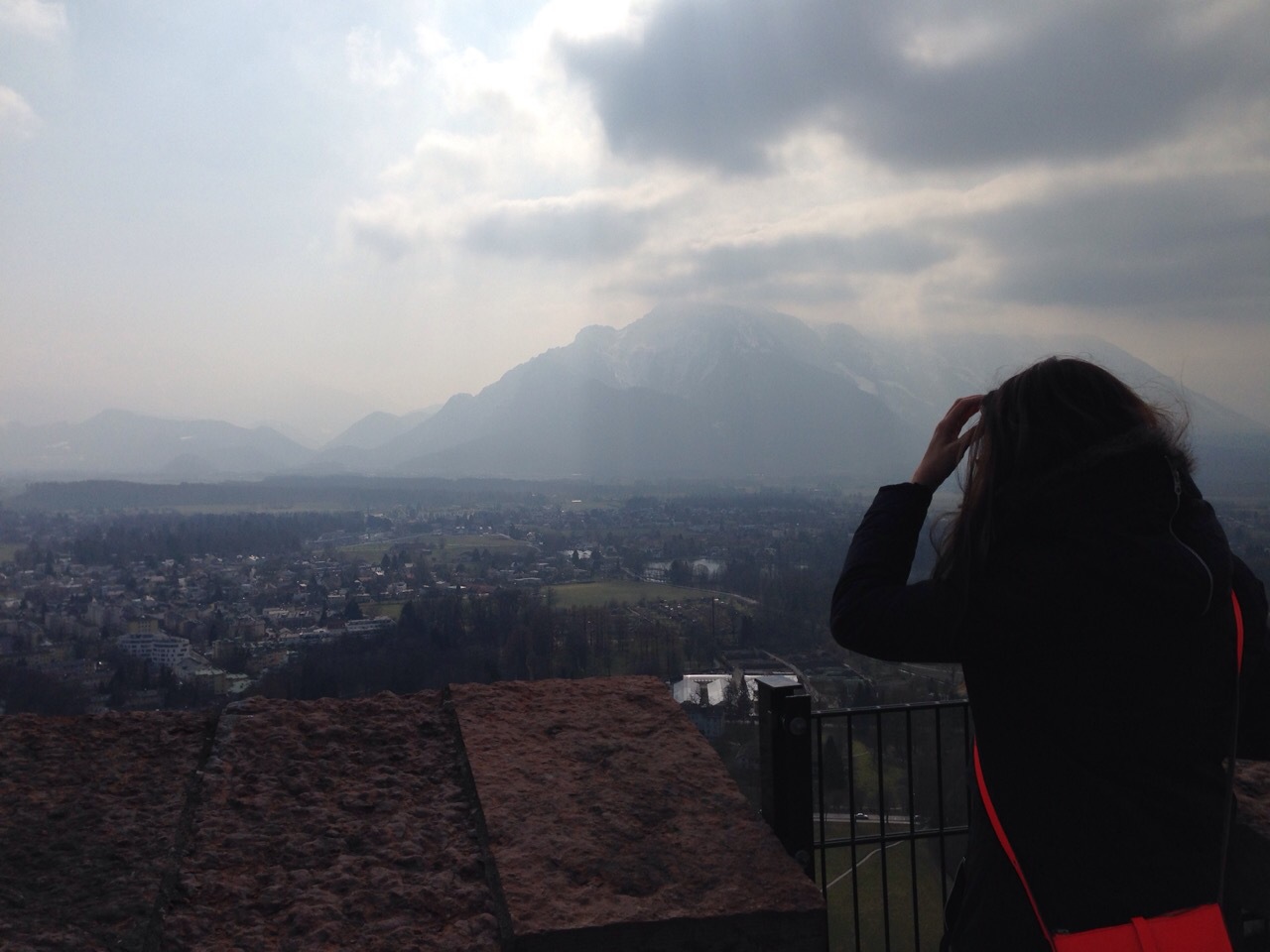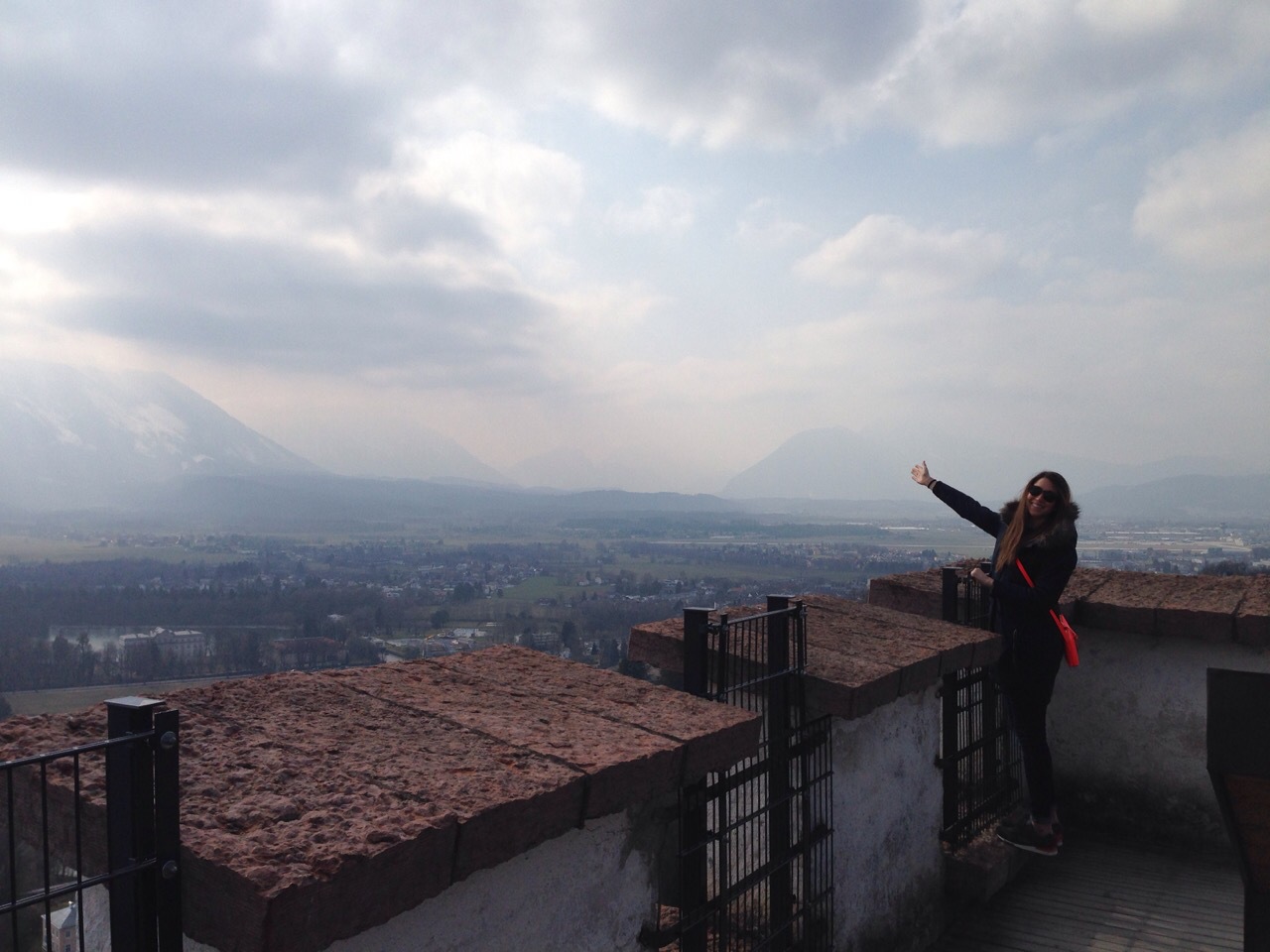 After the walk down from the Hohensalzburg Fortress we stopped and got a hot cup of gluwein and walked the streets. Then after a "birthday facetime" with my family, we went out to dinner at a place called the "Gasthof Goldgasse". We had an amazing dinner of steak tartare, Poached Char with beetroot ravioli and "cooked lights of veal"? (we still don't know exactly what that was). And for dessert we had "Palatschinken Goldgasse am Tisch flambiert" which they prepared right in front of our table. (crepes with pear sauce). Quite a birthday cake, huh?
So as I'm writing this, I am realizing that it probably looks like all we do when we travel is eat. And that is basically true. haha! Maybe its because I love to cook so much myself, that I love tasting other regions cuisines... there are just so many flavors that I've never tasted before! Its so inspiring and makes me want to try to cook it myself. So... the next morning before we left... we had to go back to Café Tomaselli for another brunch. But this time we sat outside on the balcony, I highly recommend this. It was so relaxing with a cup of Americano, watching everyone walk by through the courtyard.
Do you remember how I mentioned the amazing pretzels in the town center before? Well after Andrew had to listen to me say every 10 minutes 'we probably should have gotten a pretzel' 'I've just never seen anything like it before' 'who knows when we'll be in Salzburg again'... we caved and got not one, but two pretzels. There were about 12 different flavors to choose from (some sweet some savory). Andrew chose the Almond Cinnamon, and I went for Apple Cinnamon. Both AMAZING. They honestly tasted like a donut that was shaped like a pretzel, but delicious non the less.
Before driving back to Germany, we wanted to take a quick stroll through the Mirabell Gardens which was also a quick walk from our hotel. This was actually where the Sound of Music was filmed during the "Do-Re-Mi" song! It was beautiful, but because we were walking through in the middle of March, the flowers and trees really haven't bloomed yet. So I could imagine it would be even more beautiful come springtime. You can also take a tour through the Mirabell Palace.
So that was our first little weekend road trip of hopefully many while we're living in Germany. It was such a memorable way to spend my 30th birthday!