After only a day exploring Athens, we hopped on an extremely early flight so we could get to Santorini as soon as possible. We had a lot of sightseeing & early mornings with the first two stops of our honeymoon, now was finally our time for rest & relaxation.
We stayed at the most beautiful hotel, Astro Palace Hotel & Suites, where the view was amazing and the hotel workers were unbelievably nice. They upgraded us to a suite with our own private pool (I love using the 'honeymoon card'), and greeted us with a bottle of white wine. Quite a way to start our stay in Santorini! We ordered our first Souvlaki (which is delicious!) and sat outside enjoying the view.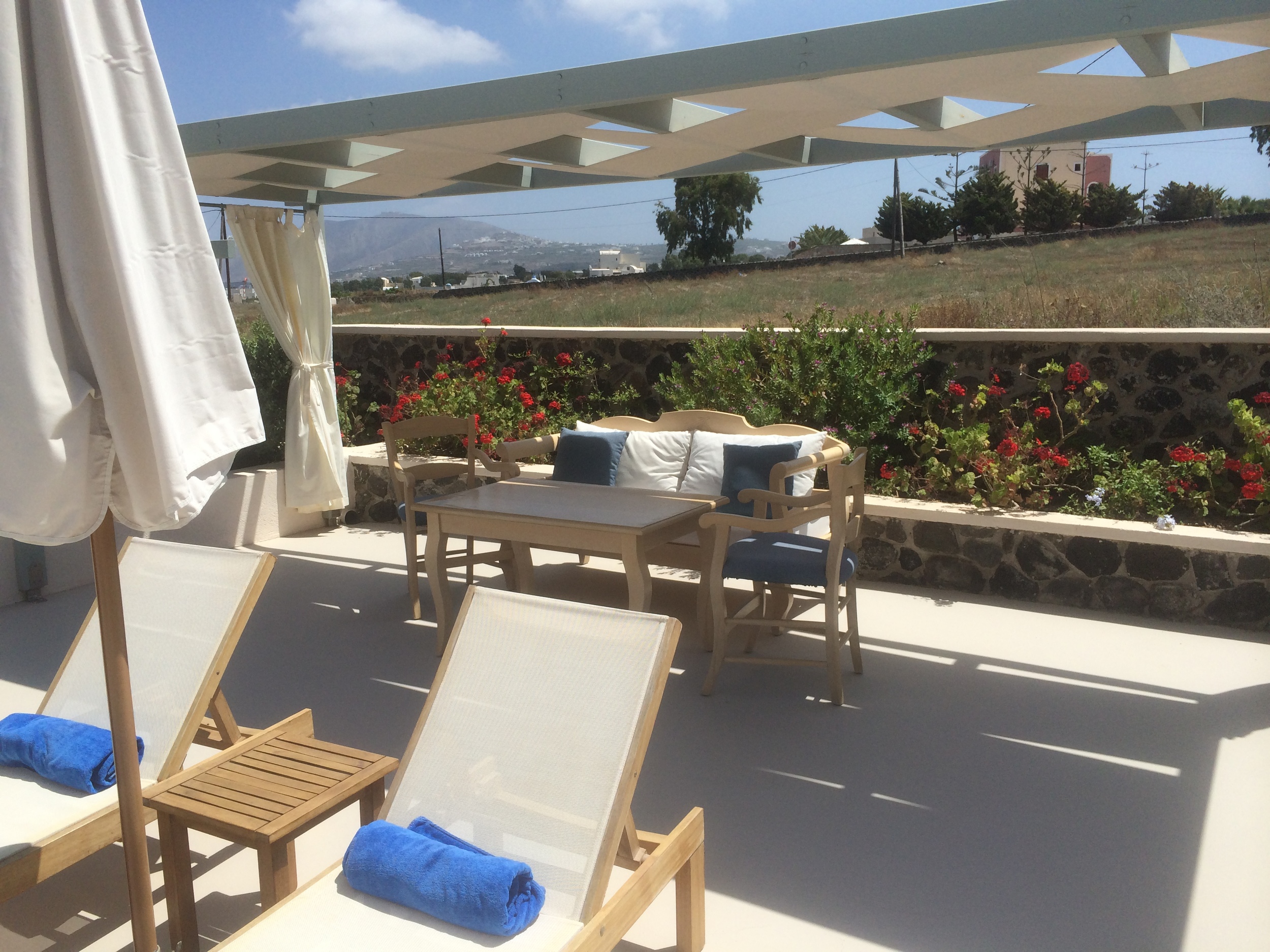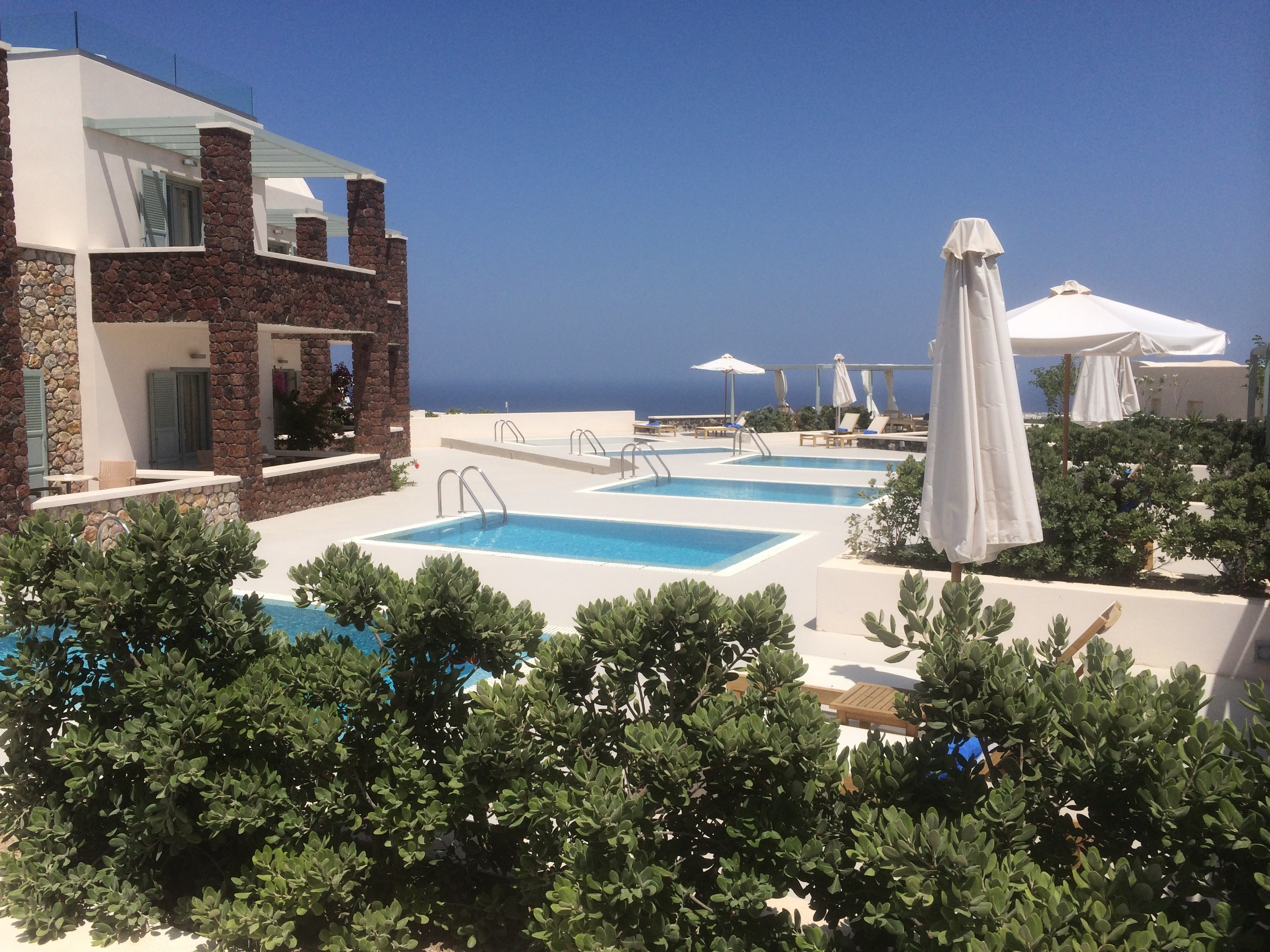 Our hotel was in Fira which is at the center of the island. The amazing sunsets that Santorini is known for is in Oia which is at the top of the island. Luckily, Santorini has a very easy and fast bus system, so one night we hopped on the bus from Fira and went into Oia for dinner. (we also took the bus to our ferry port at the end of our stay for only 5 Euros, definitely the cheapest way to get around the island).
Both Fira and Oia have amazing restaurants to choose from, mostly traditional greek, but when you're here, what else could you want?
The white washed buildings against the deep blue water, and the windy small stoned streets is something that we'll never forget.
On our last full day in Santorini we decided to rent a 4 wheeler. It was extremely easy since the hotel booked it for us, and surprisingly cheap to rent for the entire day! This is something we could have easily done for a few more days, its such a fun way to see the entire island.
Santorini has some of the most amazing beaches due to the fact that it is a volcanic island. Apparently in 1628 B.C.E there was a major volcanic event which lead to the forming of Santorini Island. And this also created beaches that are unlike anything we've ever seen. Each one we traveled to was completely different.
The first beach we found was Caldera Beach, a tiny little stone beach that seemed to be used mainly for scuba diving lessons. The second beach was one of my favorites, Red Beach. This one was a bit more difficult to get to but worth it, as you have to leave the ATV and walk (a bit of a rocky / hilly hike). After about 10 minutes of walking you turn a corner and see the amazing beach below you, its small, in a little crevice with red walls surrounding it with red sand. After a quick stop for lunch, we rode to Perissa beach and then Perivolos beach. And the last beach we found was Vlichada beach. This one was unbelievable, with white sand and these amazing white volcanic walls surrounding us, it felt like we were in a dream.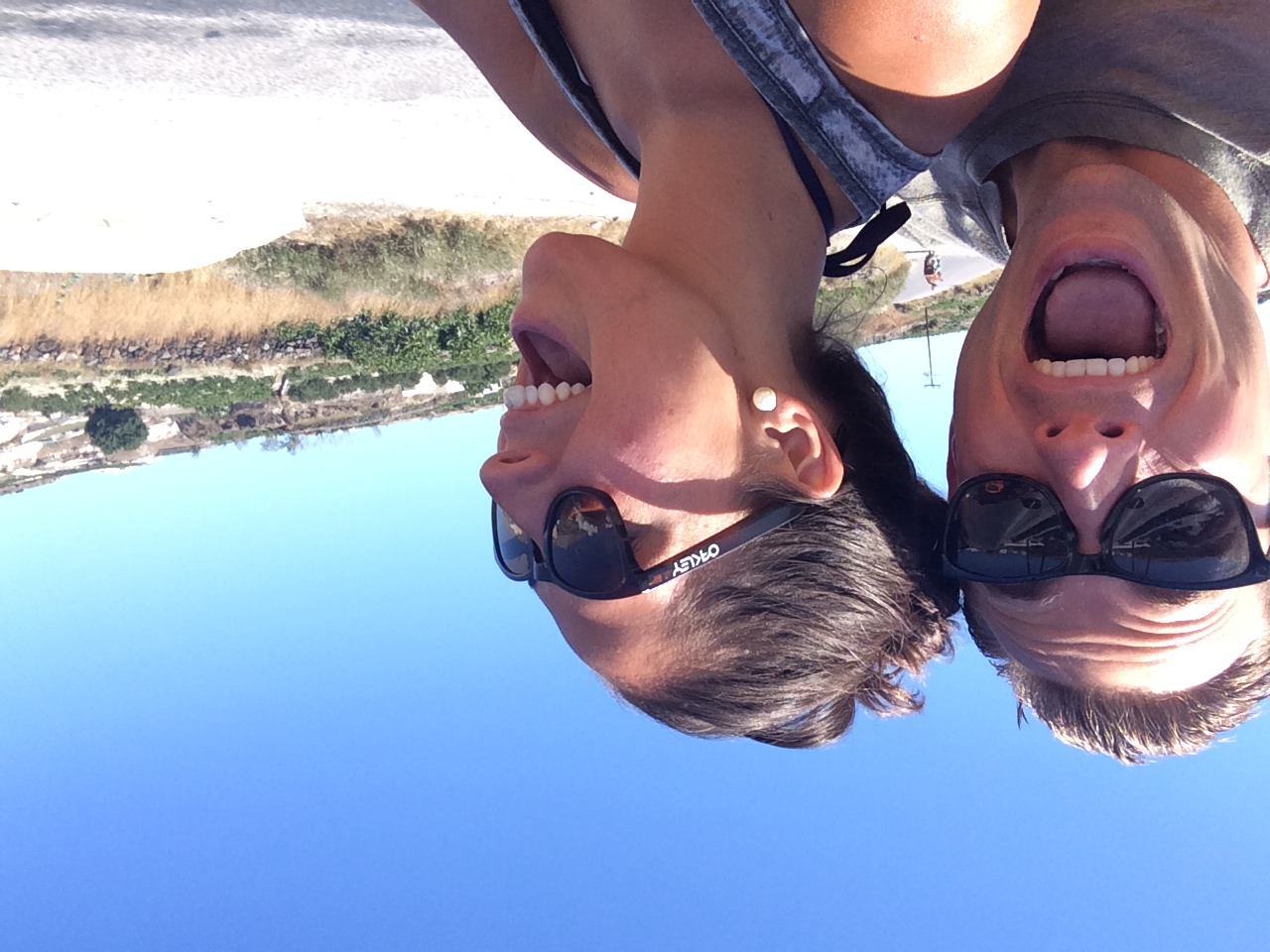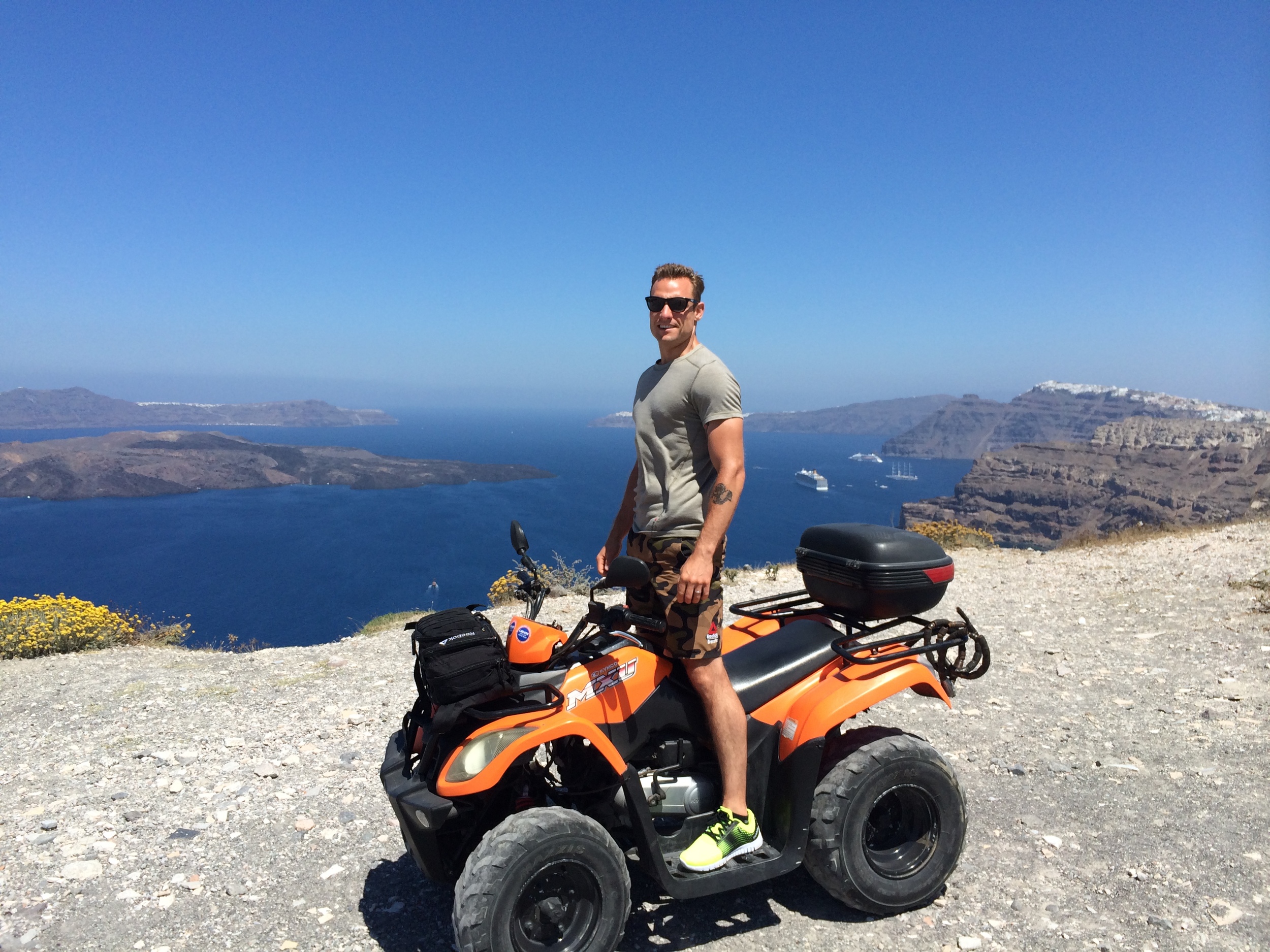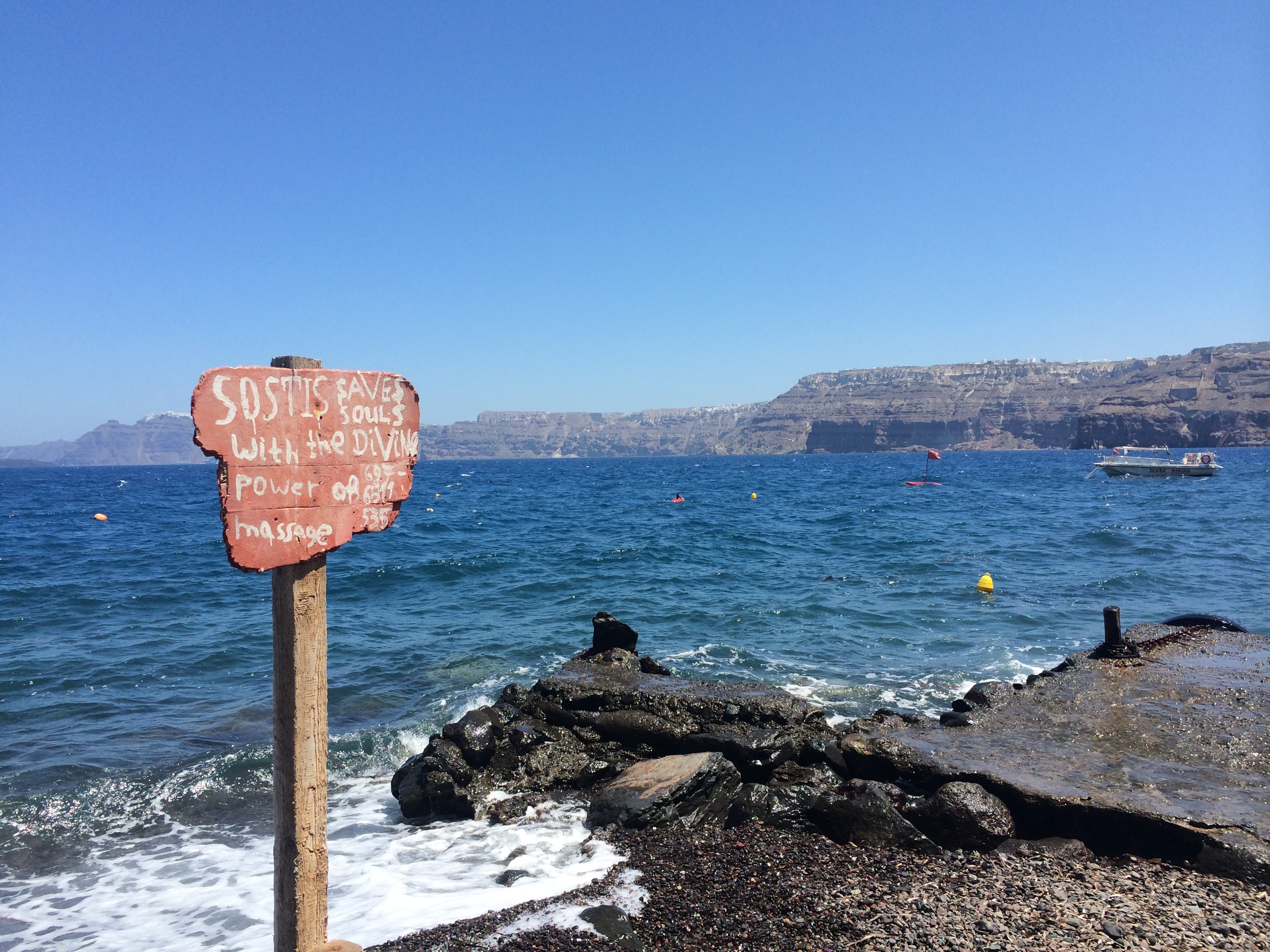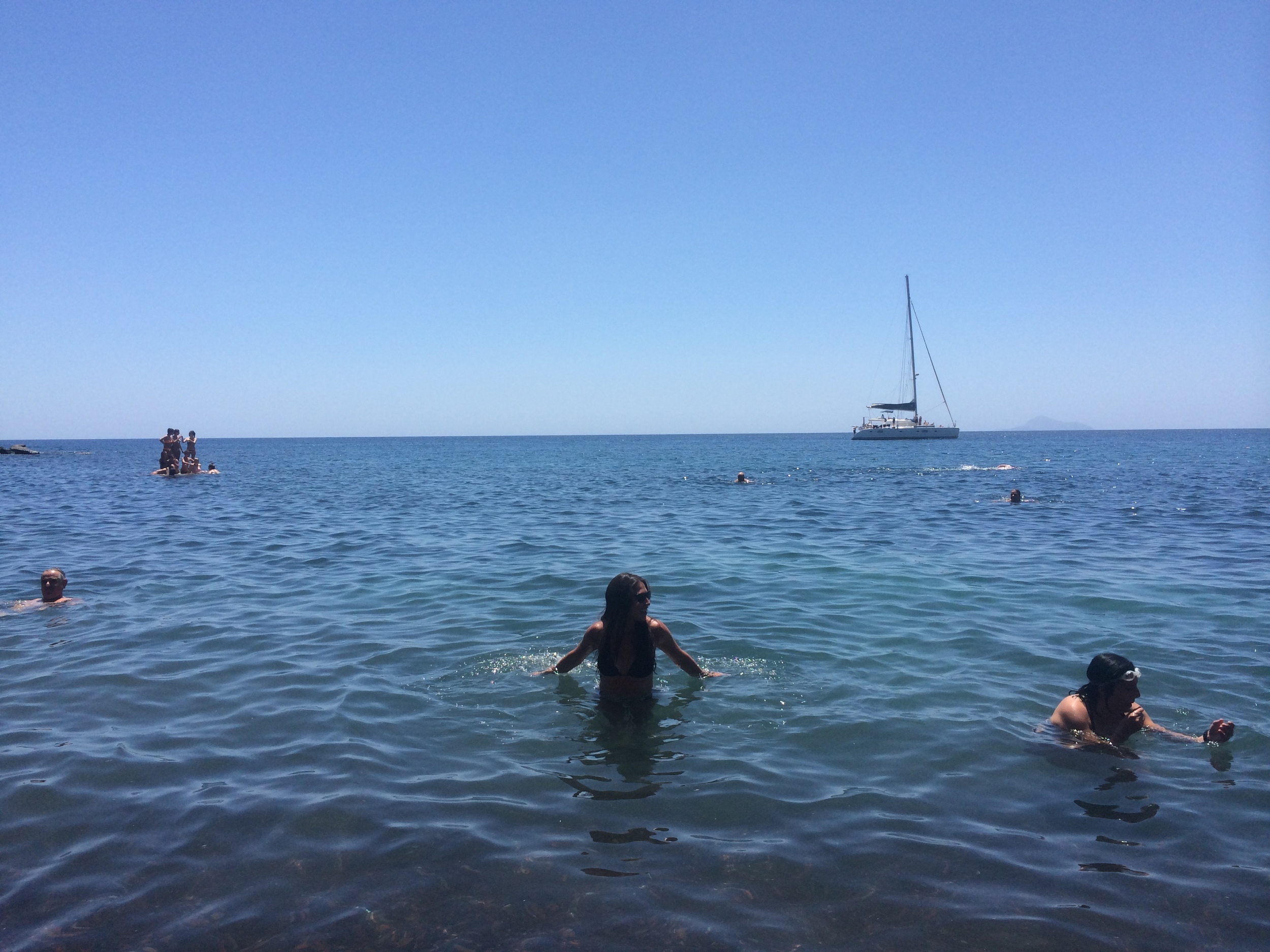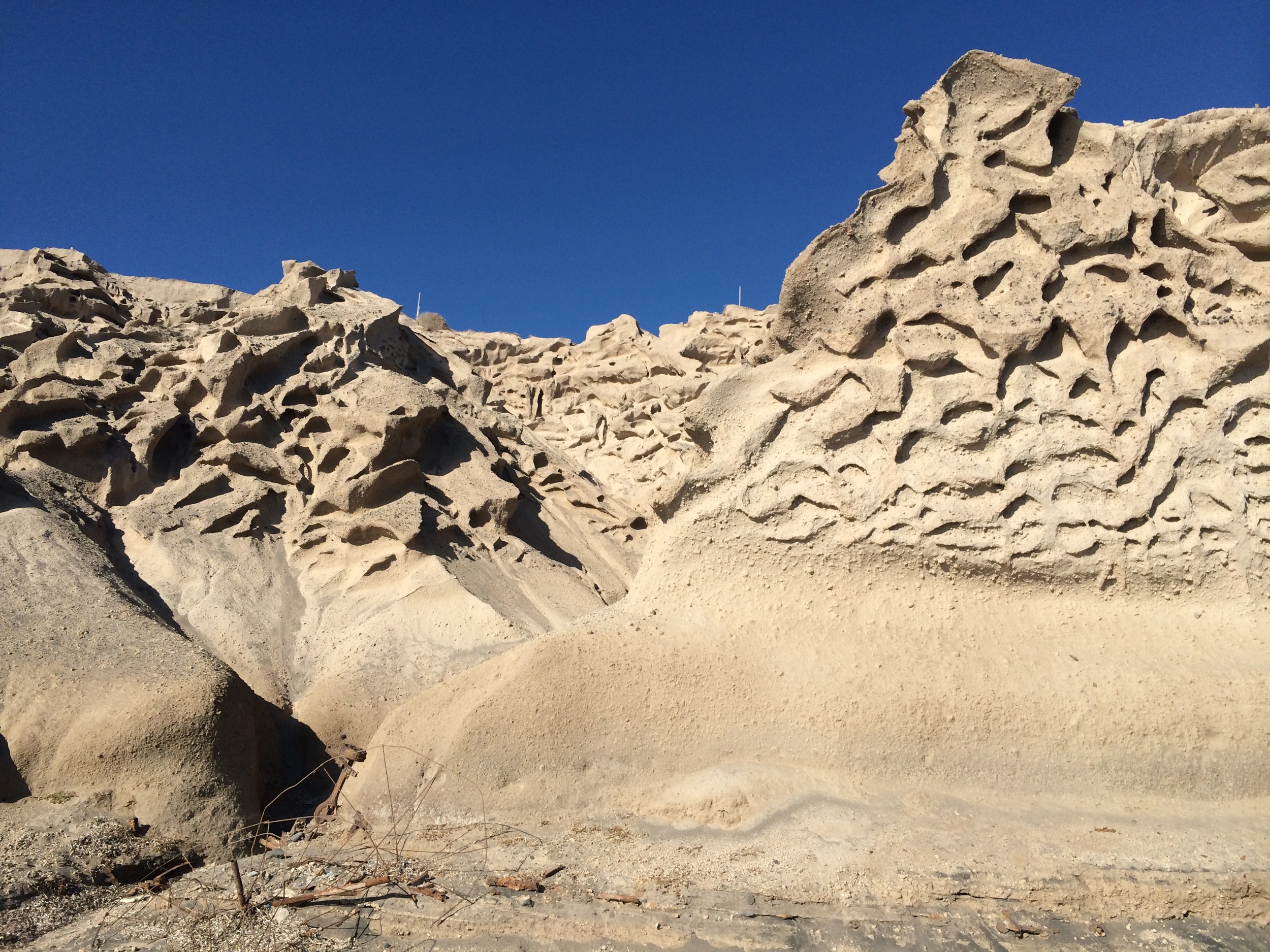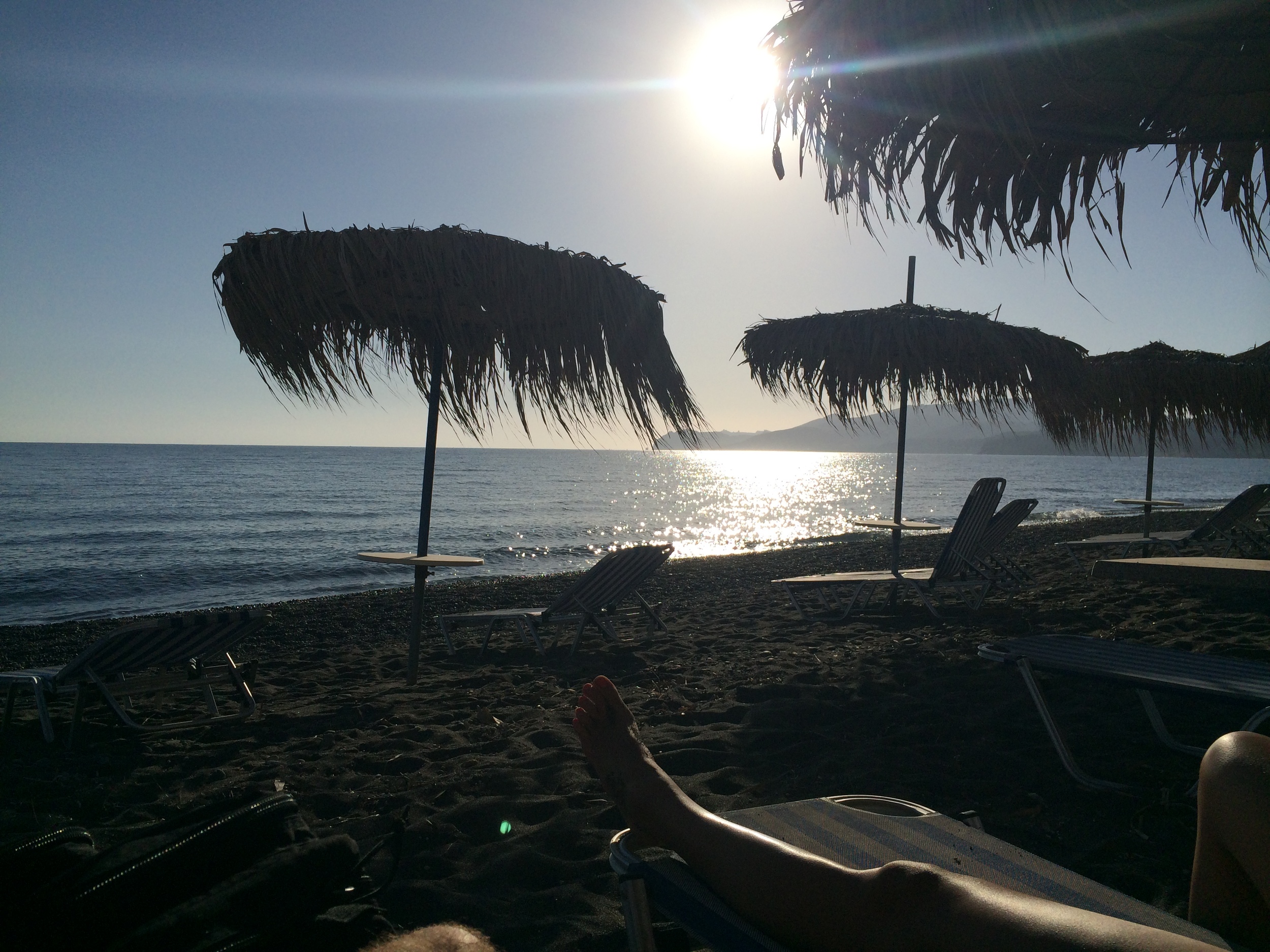 Santorini island was absolutely our most favorite part of our honeymoon. There are so many activities to do, so many places to explore, we could have spend another week here alone. When we come back (yes, we promised ourselves we would!) I think I'd add a wine tasting day as well as renting a boat around the island.