In October my amazing family (minus Jeffrey, Kristen, Ryan and Talia) came to visit us in Europe. As they've only visited Italy in the past, they decided to do an extensive European tour (in just 17 days!). My parents started in London, then onto Amsterdam, Brussels, Brugges, and then ended their guided tour in Paris where the rest of us "kids" came to join. Jen and Lisa got there a day early, so we told them to visit the Eiffel Tower that day, as we have already checked that one off of our list on our trip to Paris in May.
Paris is an easy flight from Nuremberg for Andrew and I, so we took a flight after work on Friday and flew straight in to meet them for dinner.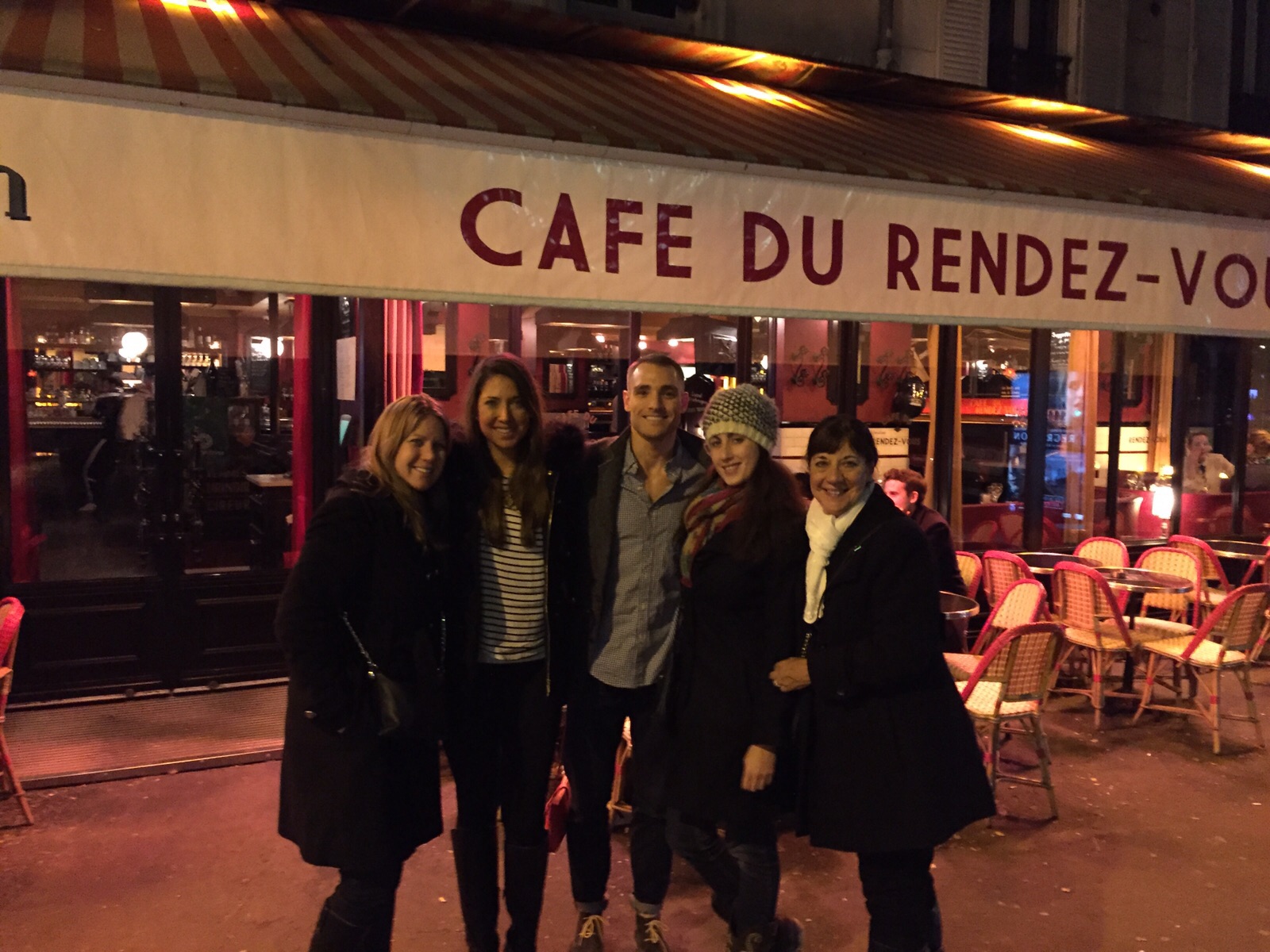 The next morning, Andrew and I woke up bright and early for a little morning run through Paris. (preparing for all of the amazing french food we would be eating that day). Then we all took a (windy) bus tour that morning, and hopped off to see the Notre Dame Cathedral.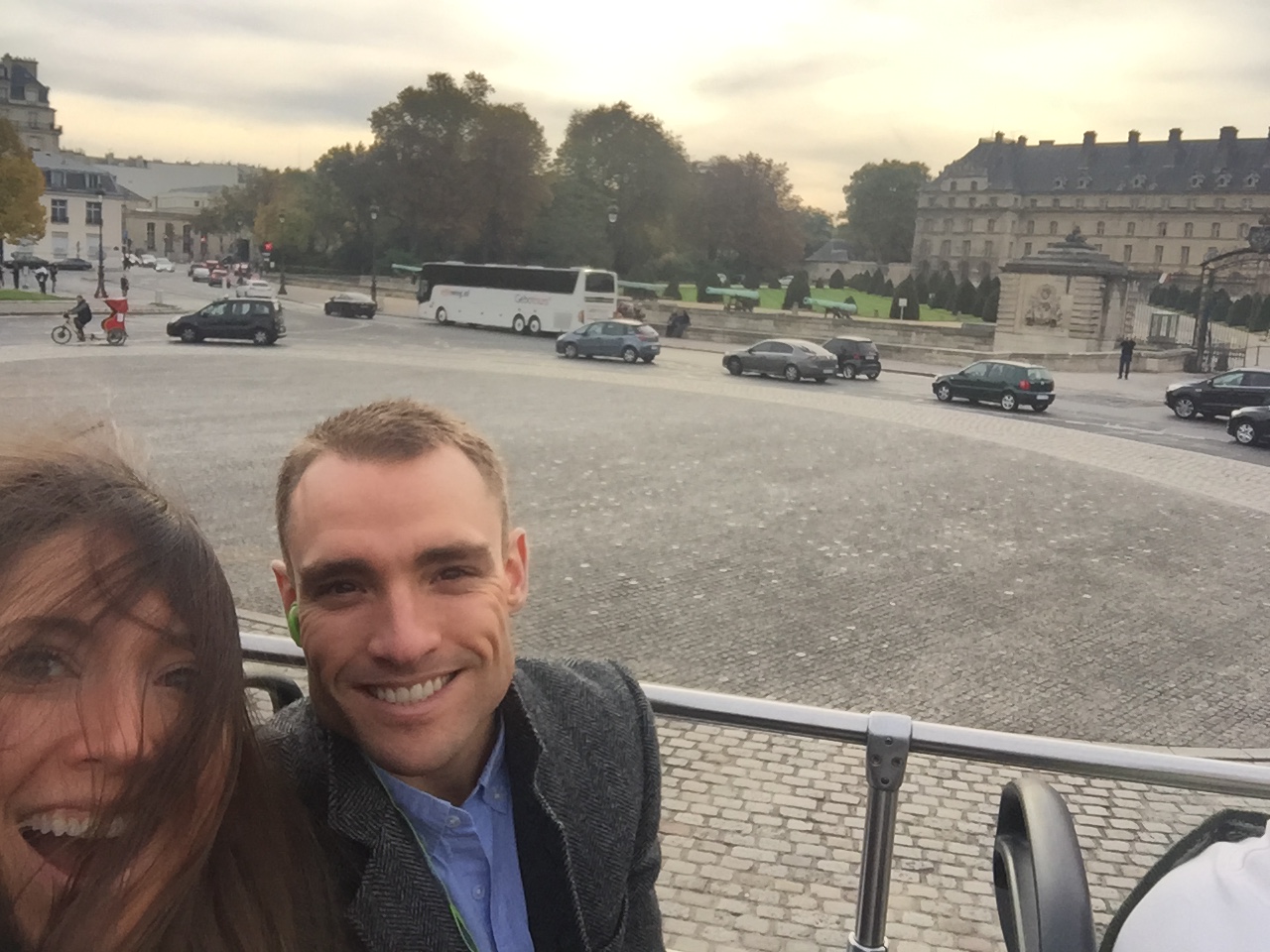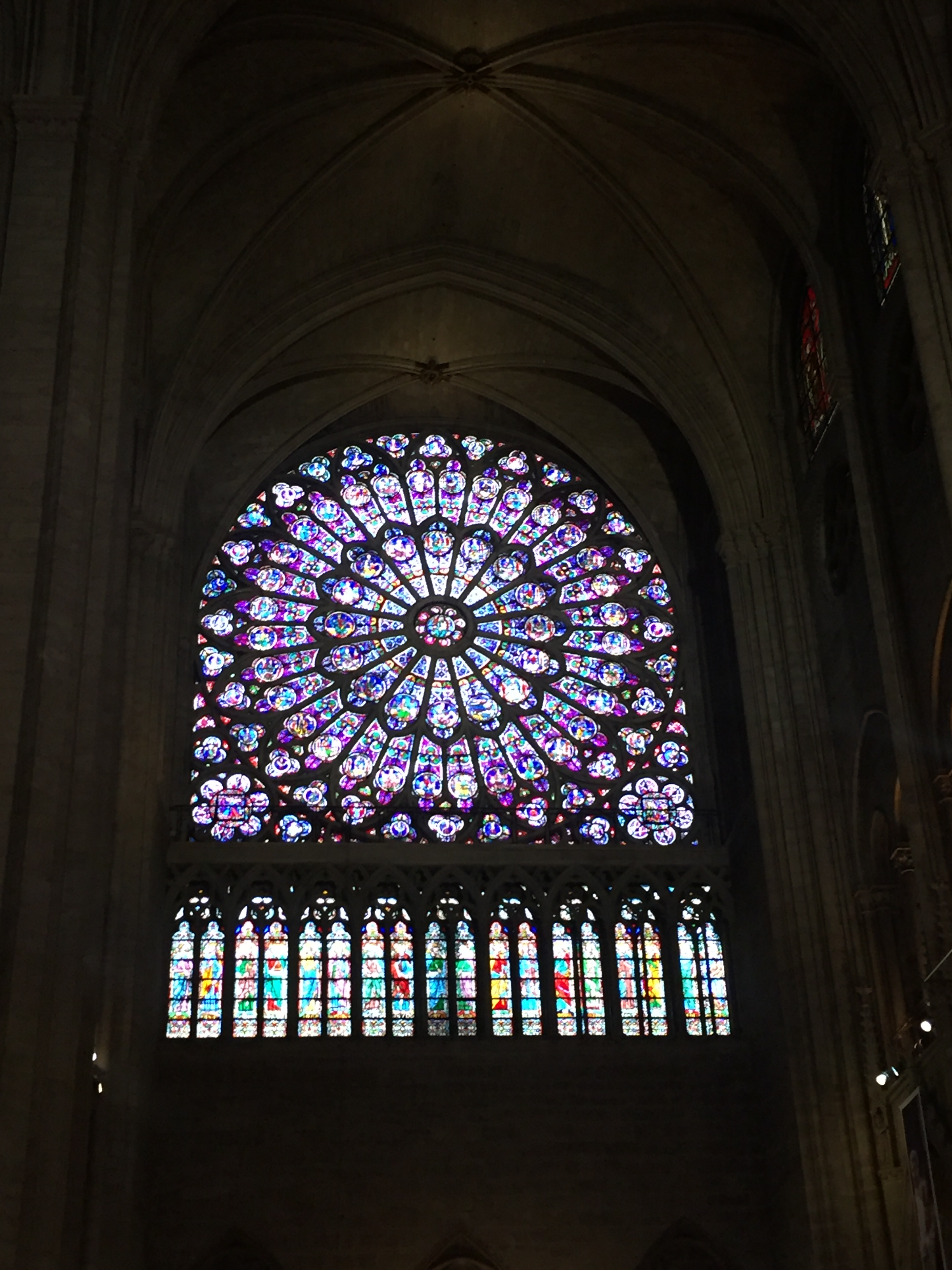 After the cathedral we walked around the city, stopping to experience some Parisian fare. First, some crepes with nutella and banana, and then French Macarons at Laduree. I promise we did a good amount of walking in between our indulgences. We walked along the Seine River, through the Tuileries Gardens, and down the Champs Elysees. That night we stopped at the Eiffel tower to see it light up (which happens every hour) and then we walked to dinner where we sat outside at a lovely little Brasserie and we made our family try escargot for the first time (which i think they liked!).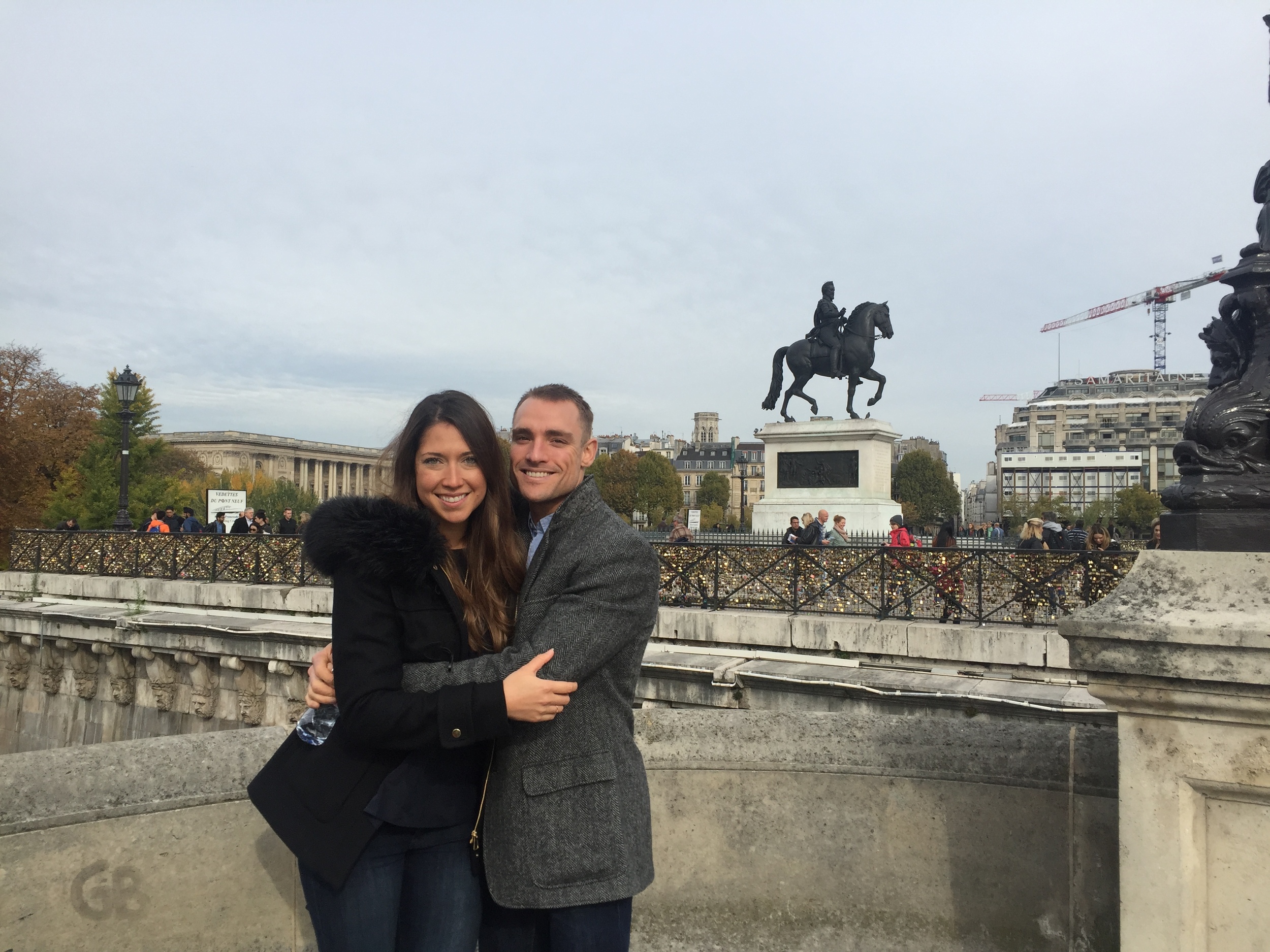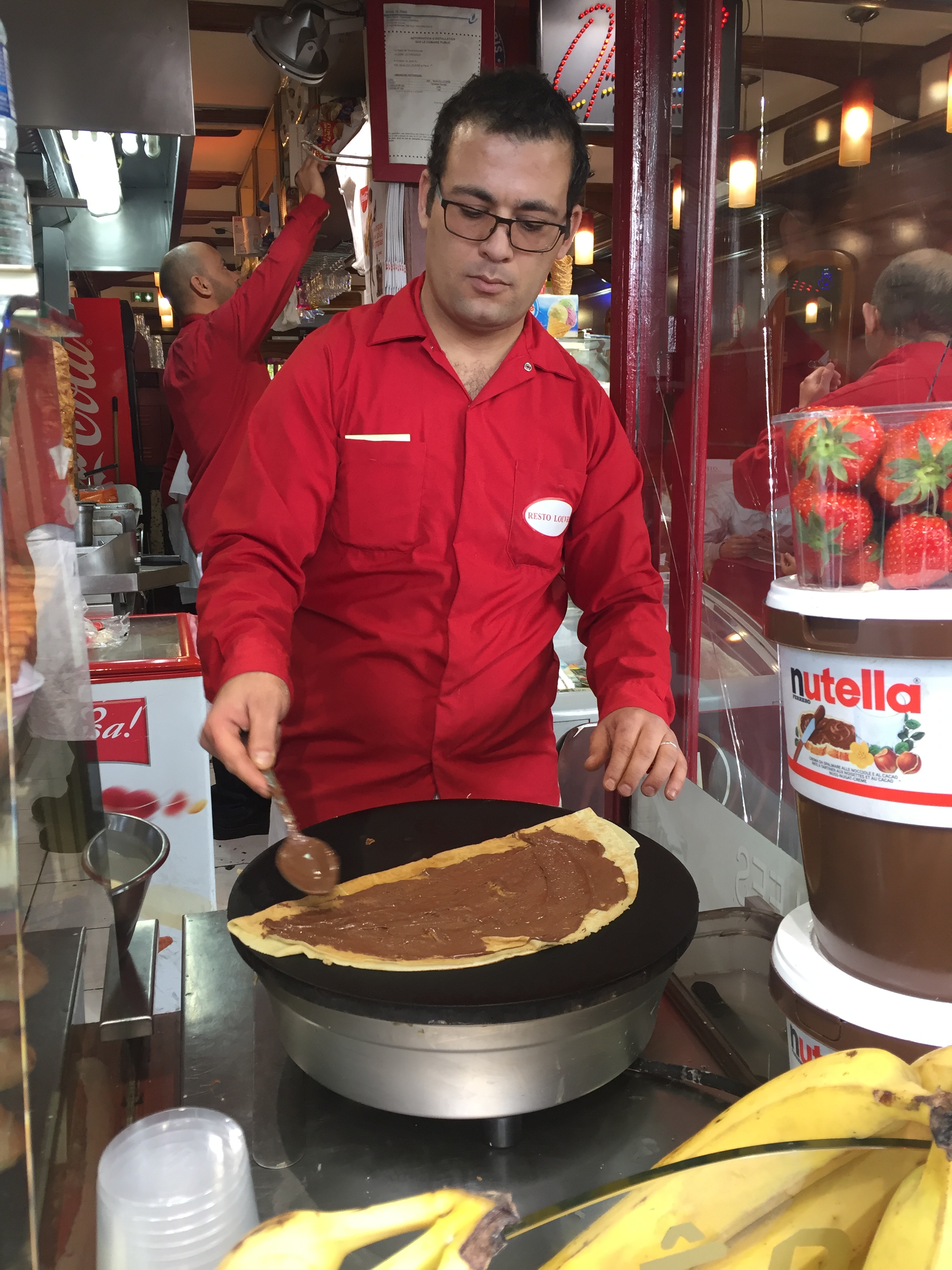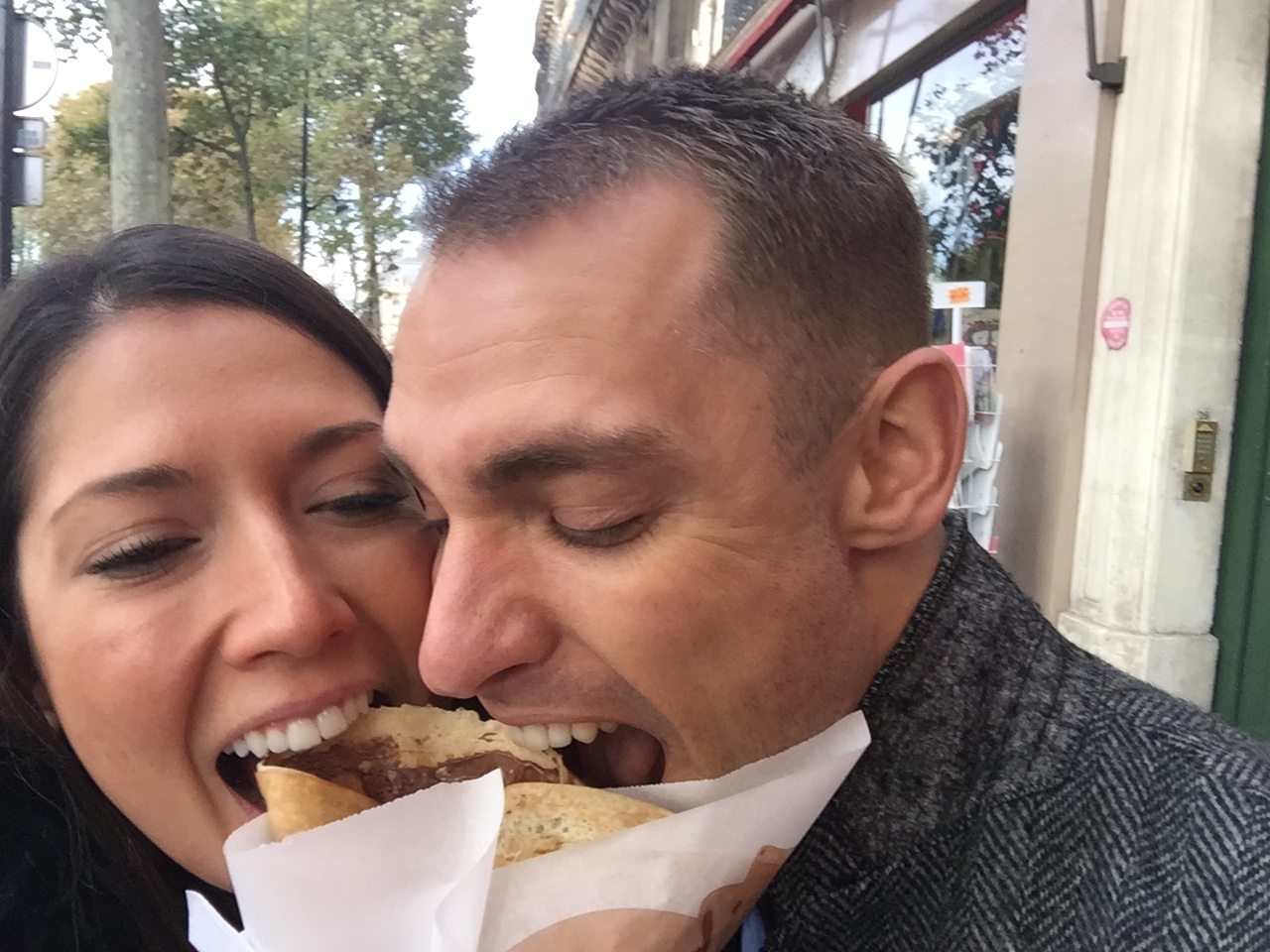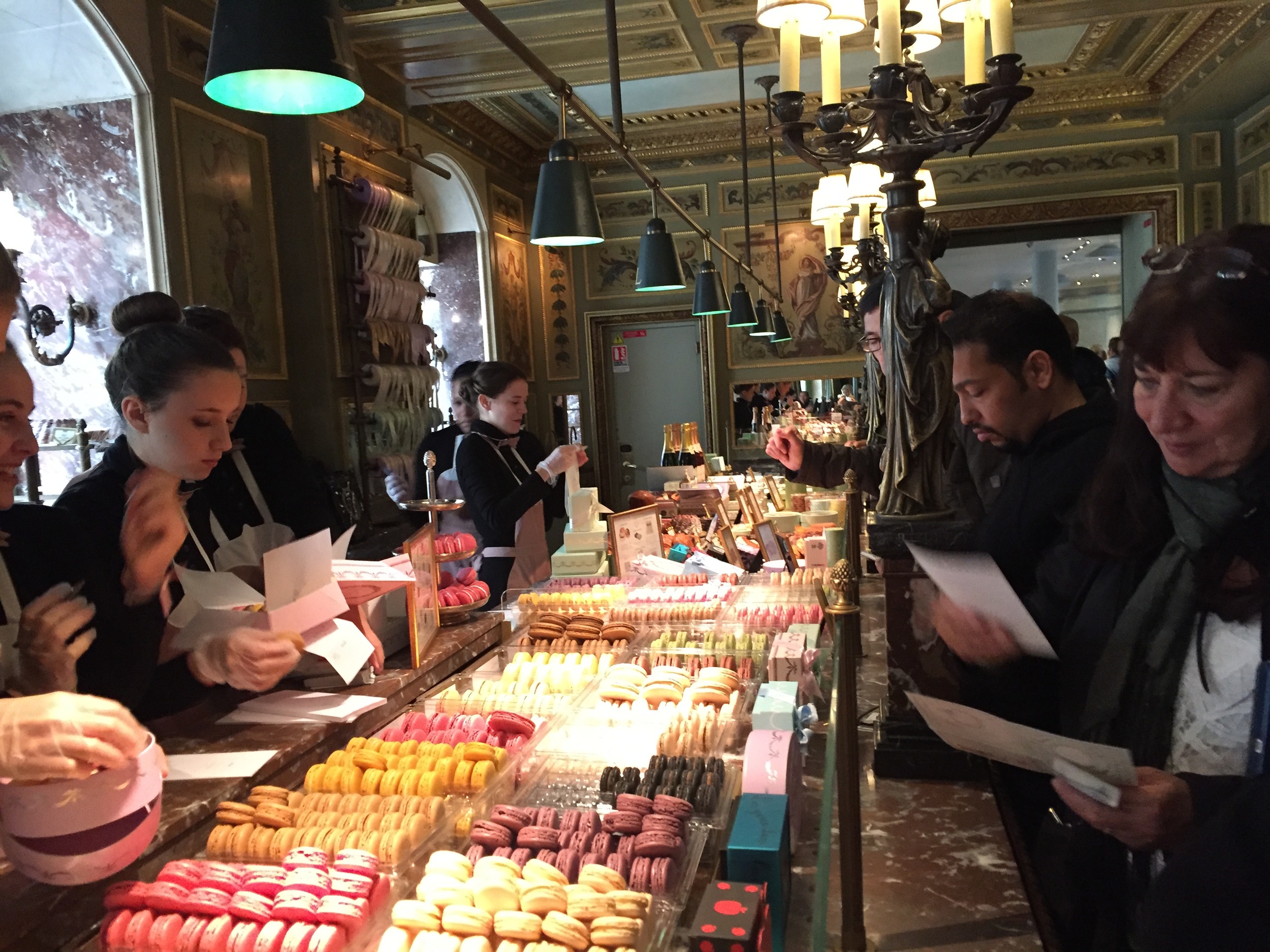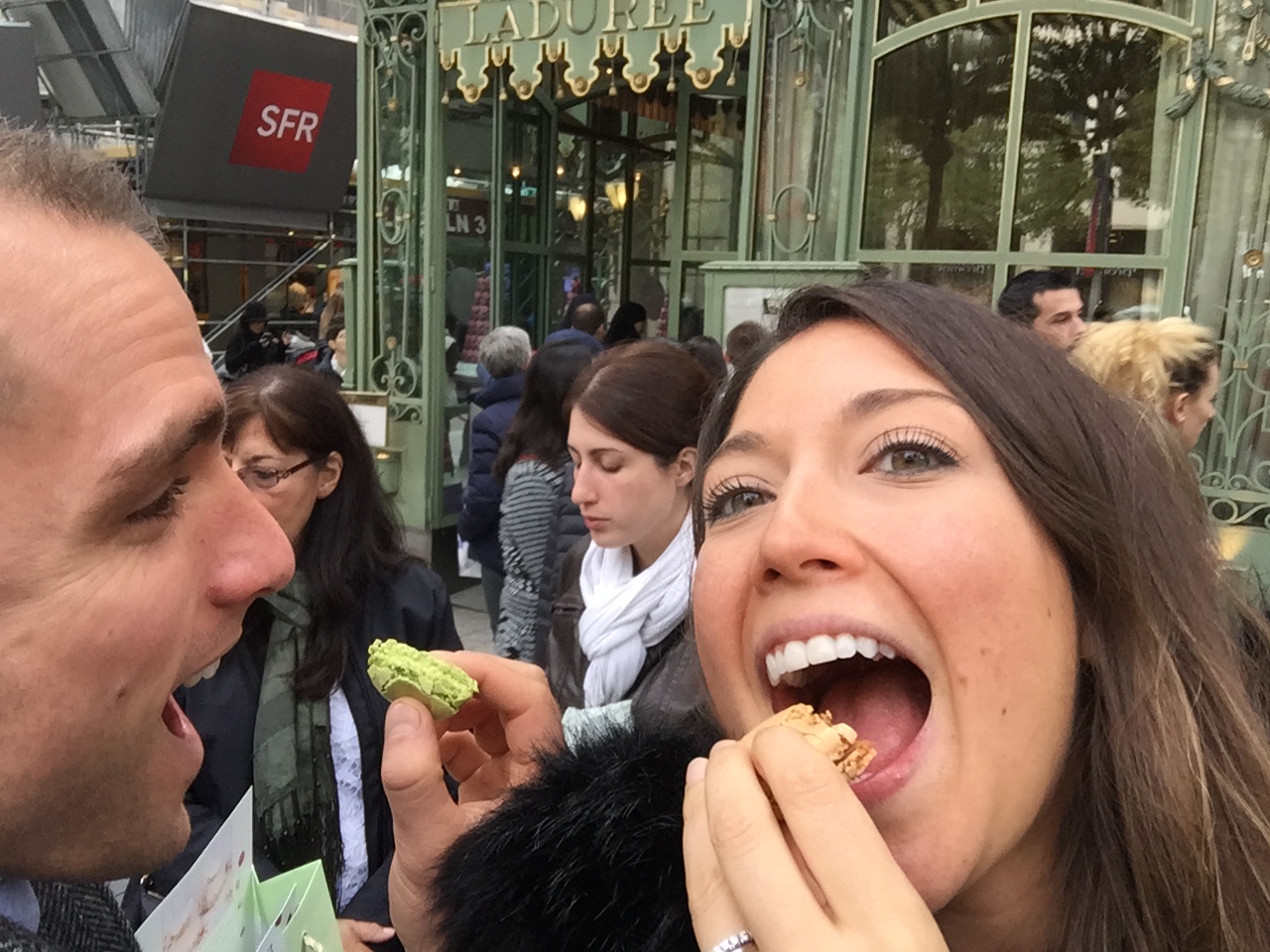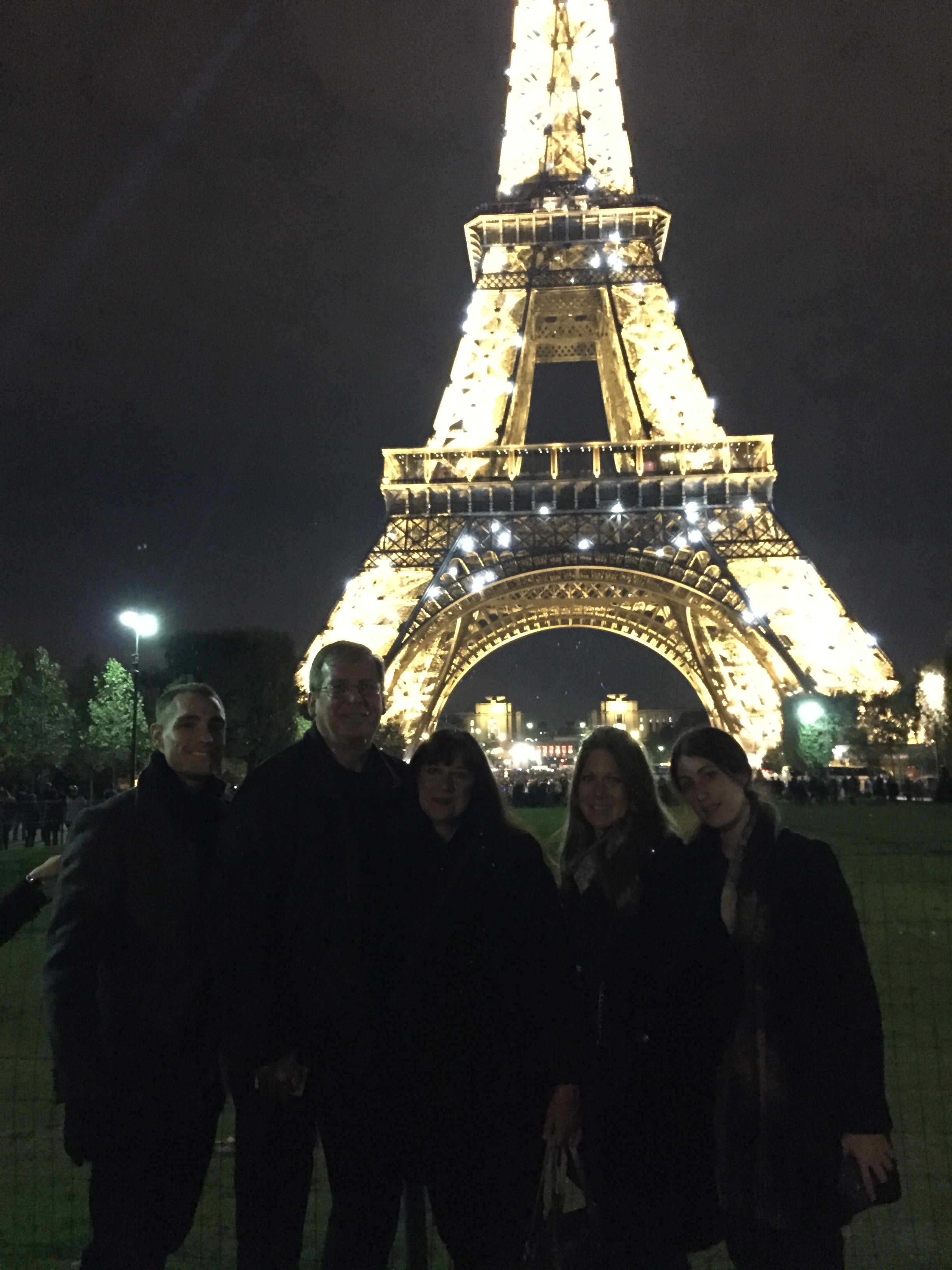 The next day we took a train out to see the gorgeous Palace of Versailles.
Sunday night we flew out of Paris and into Prague. We spent the next day exploring Prague by foot. Walking up to the Castle at the top of the hill, trying out a fresh Trdelnik (see my past post to explain what that is!), we had dinner in what felt like a cave inside a castle, and then we showed Jen and Lisa our favorite bar, The Hemingway Bar. With only one full day in Prague, we managed to see everything we wanted!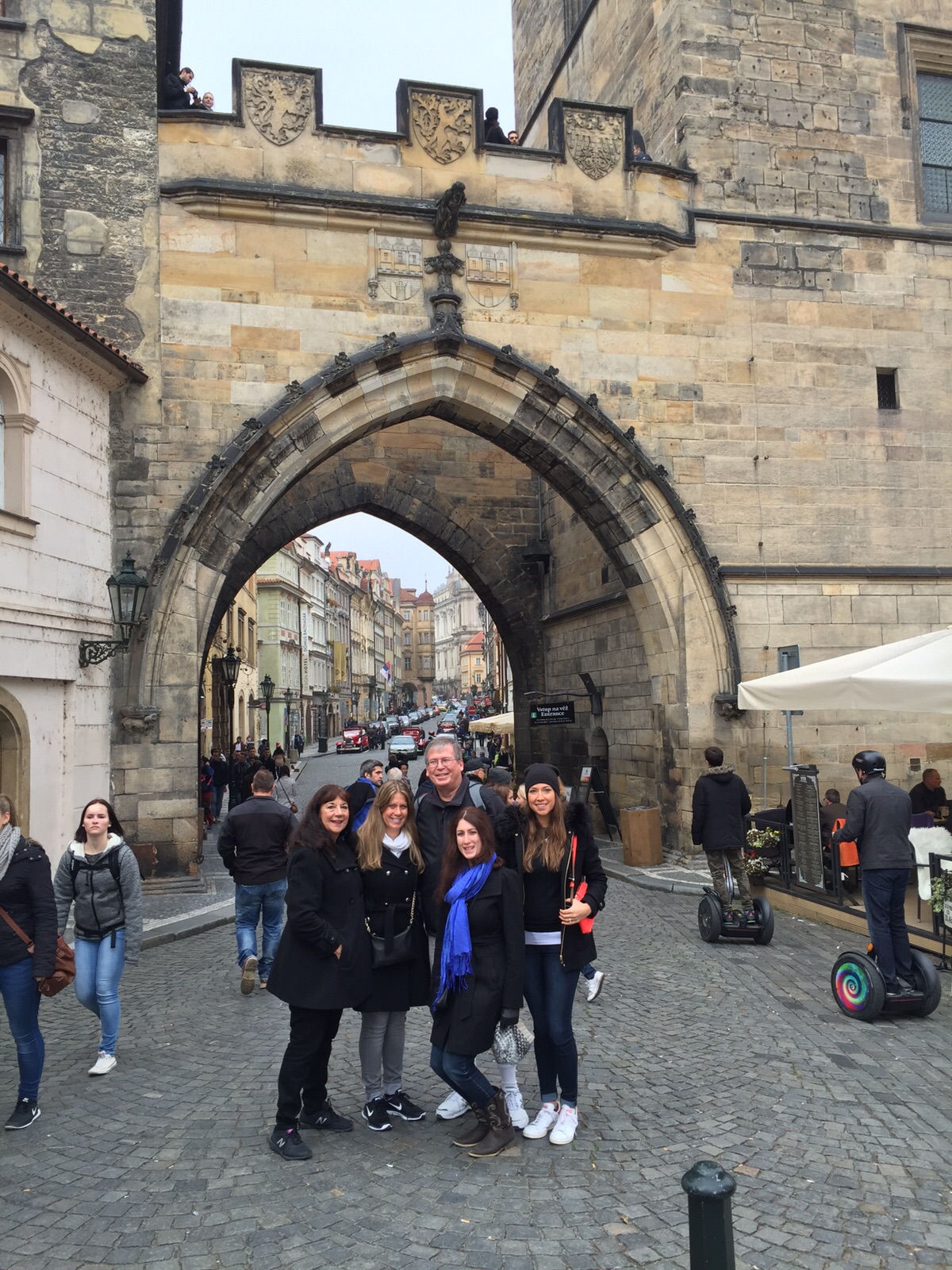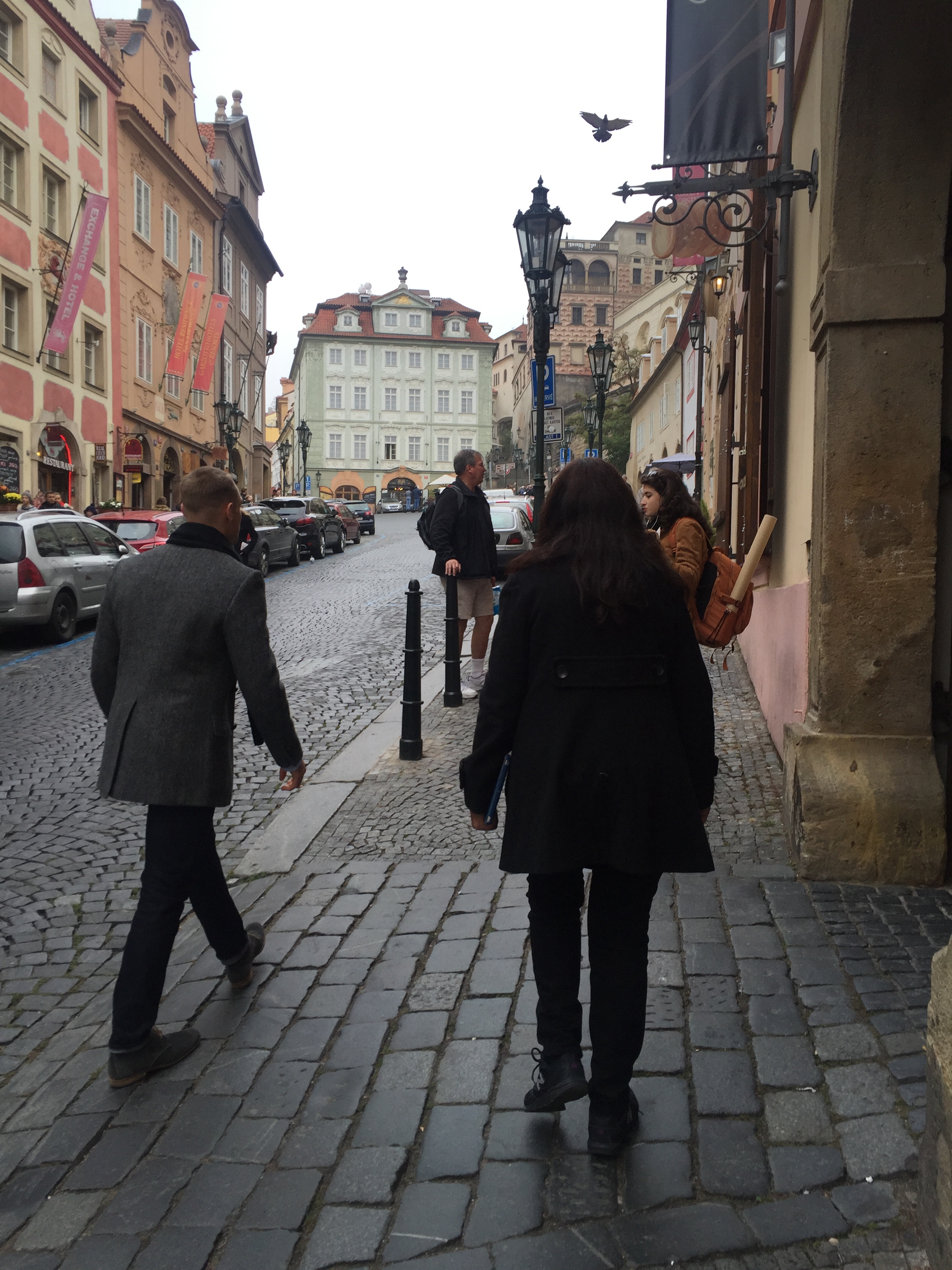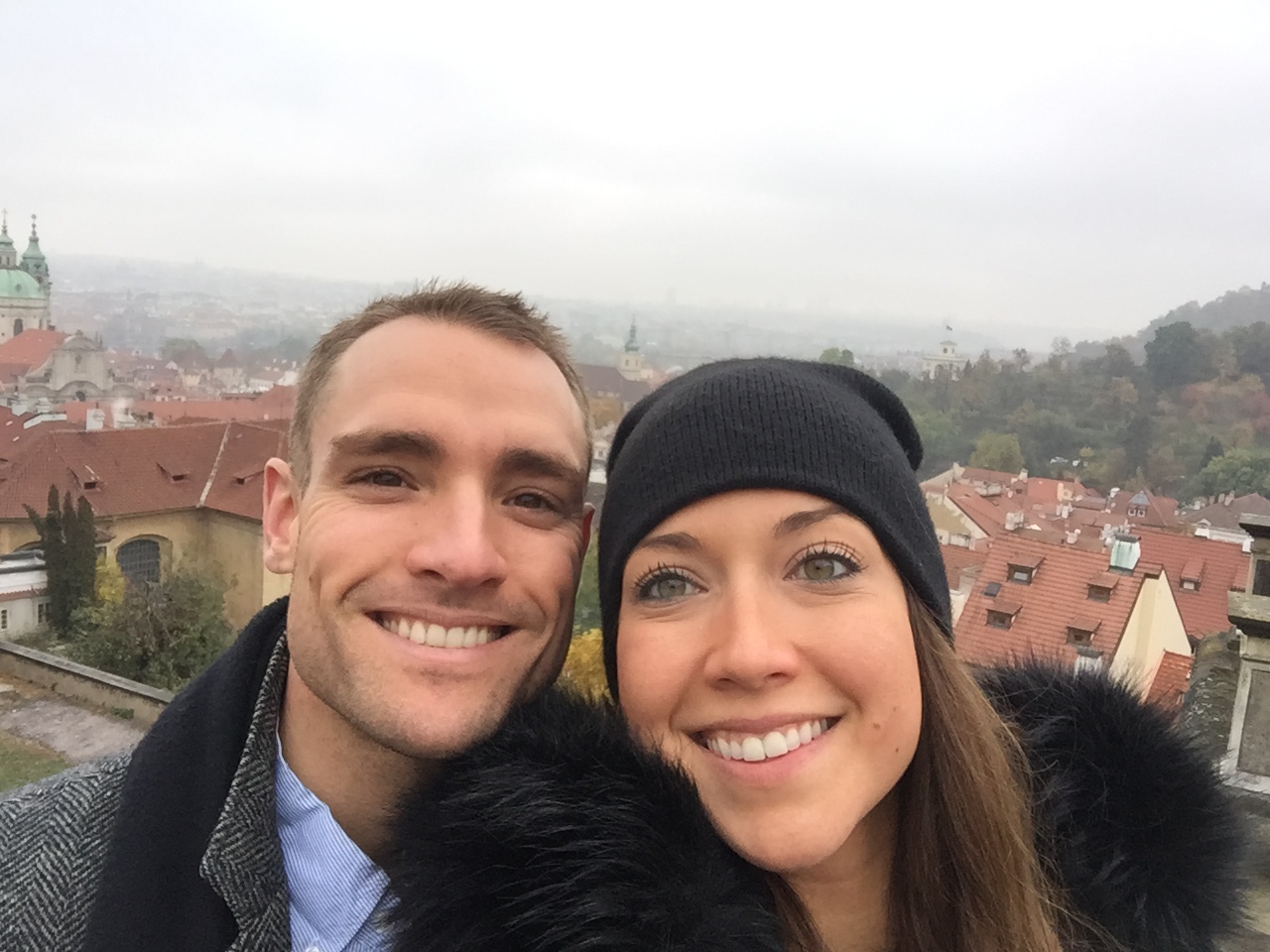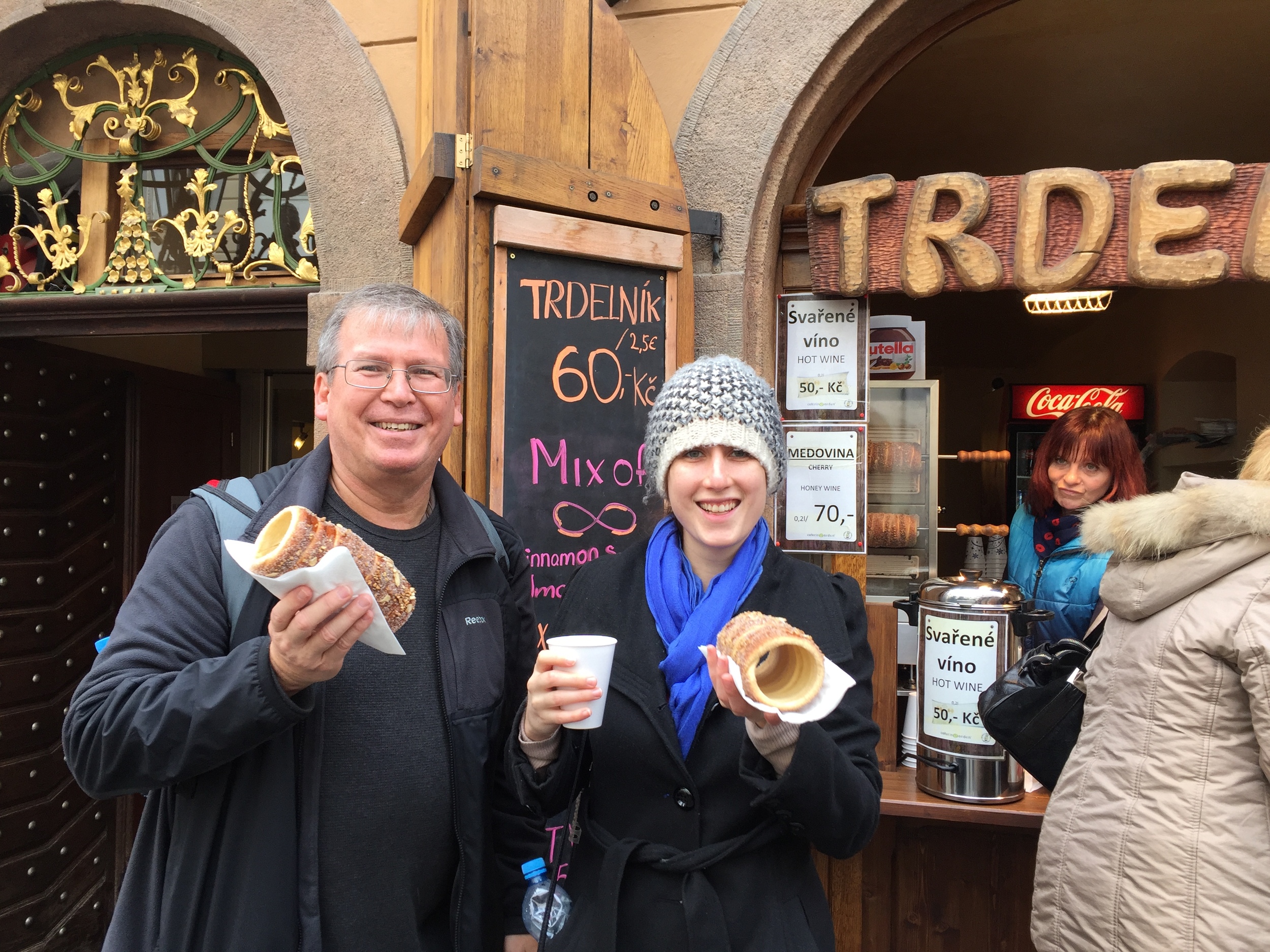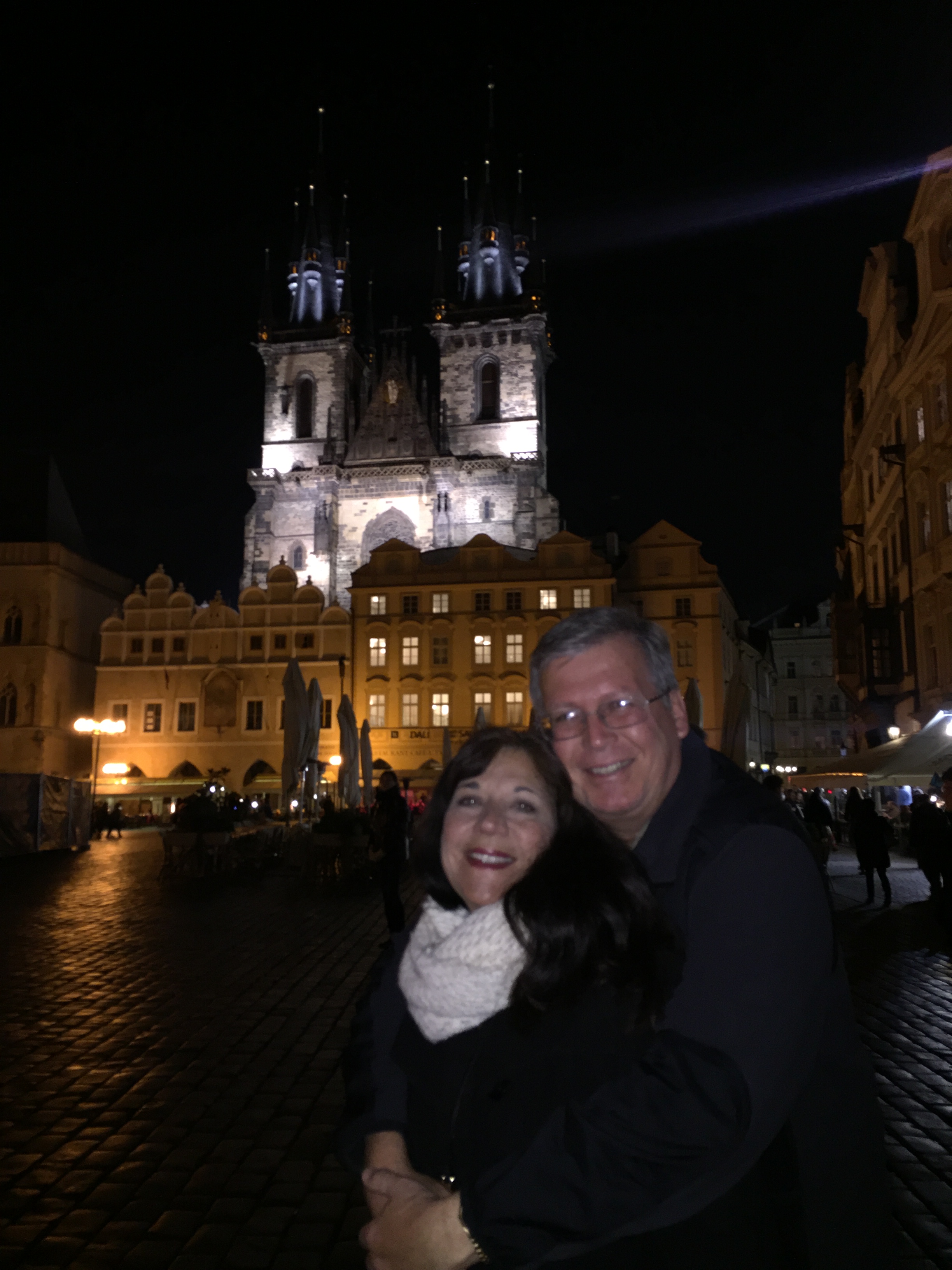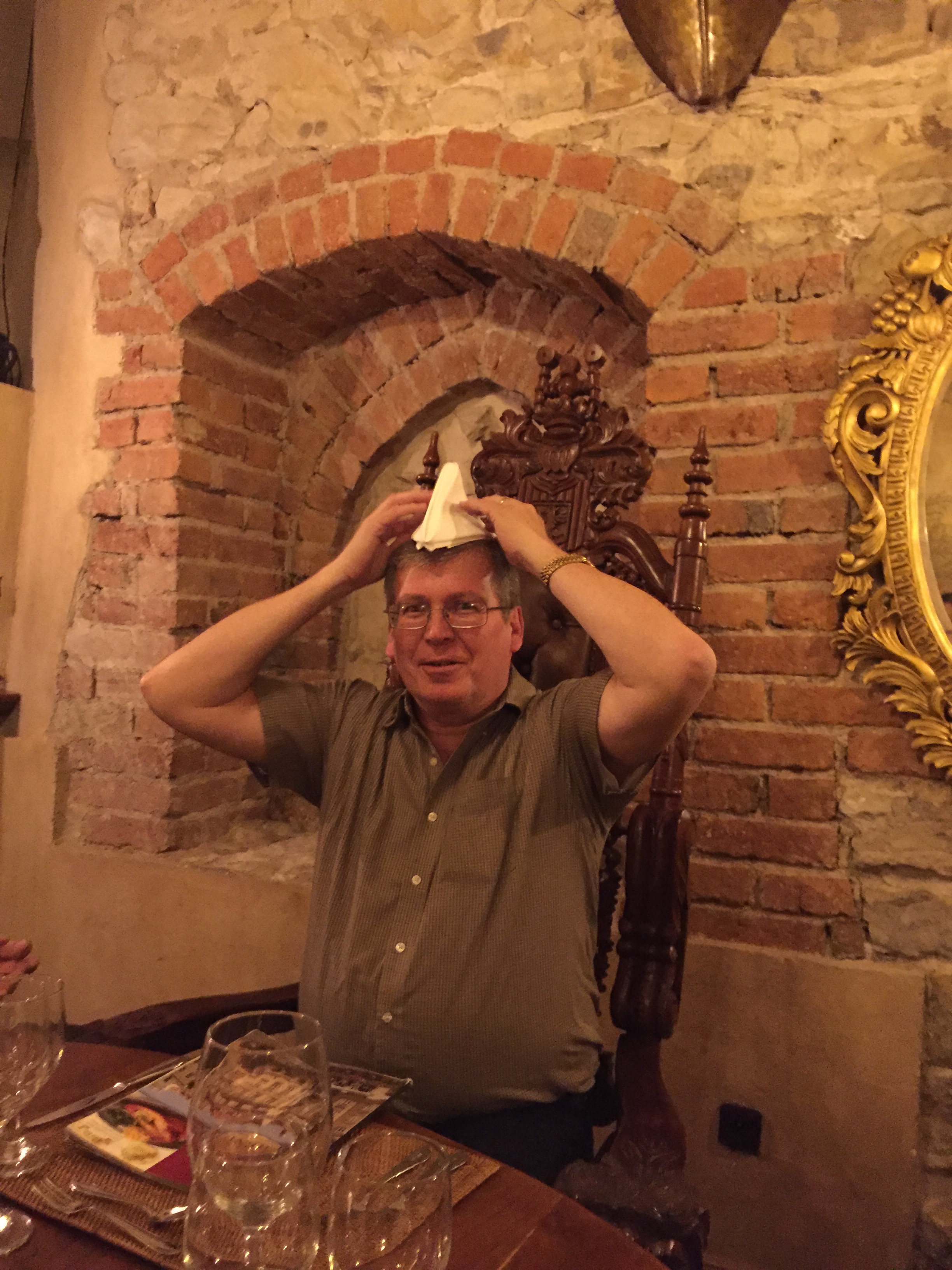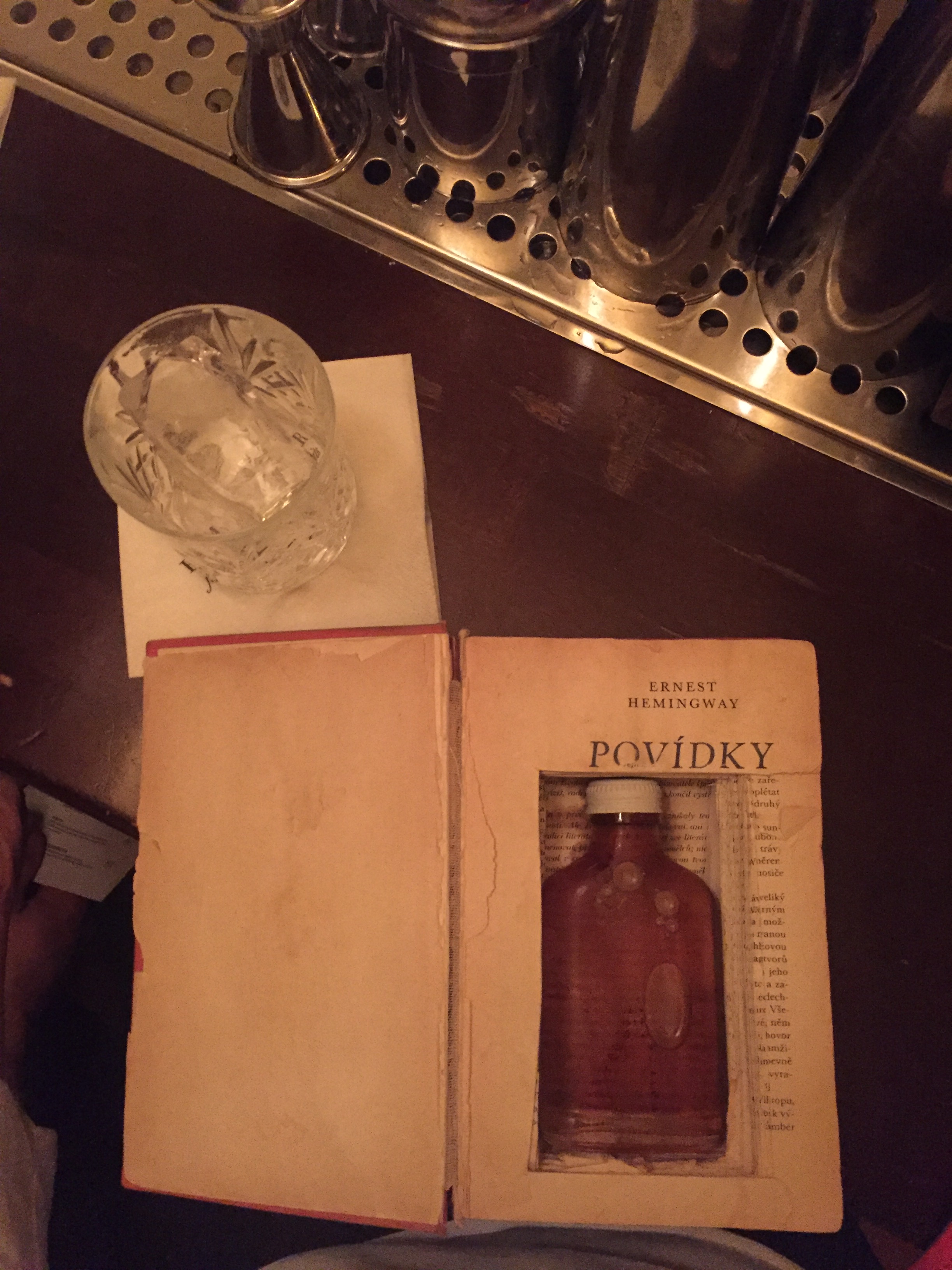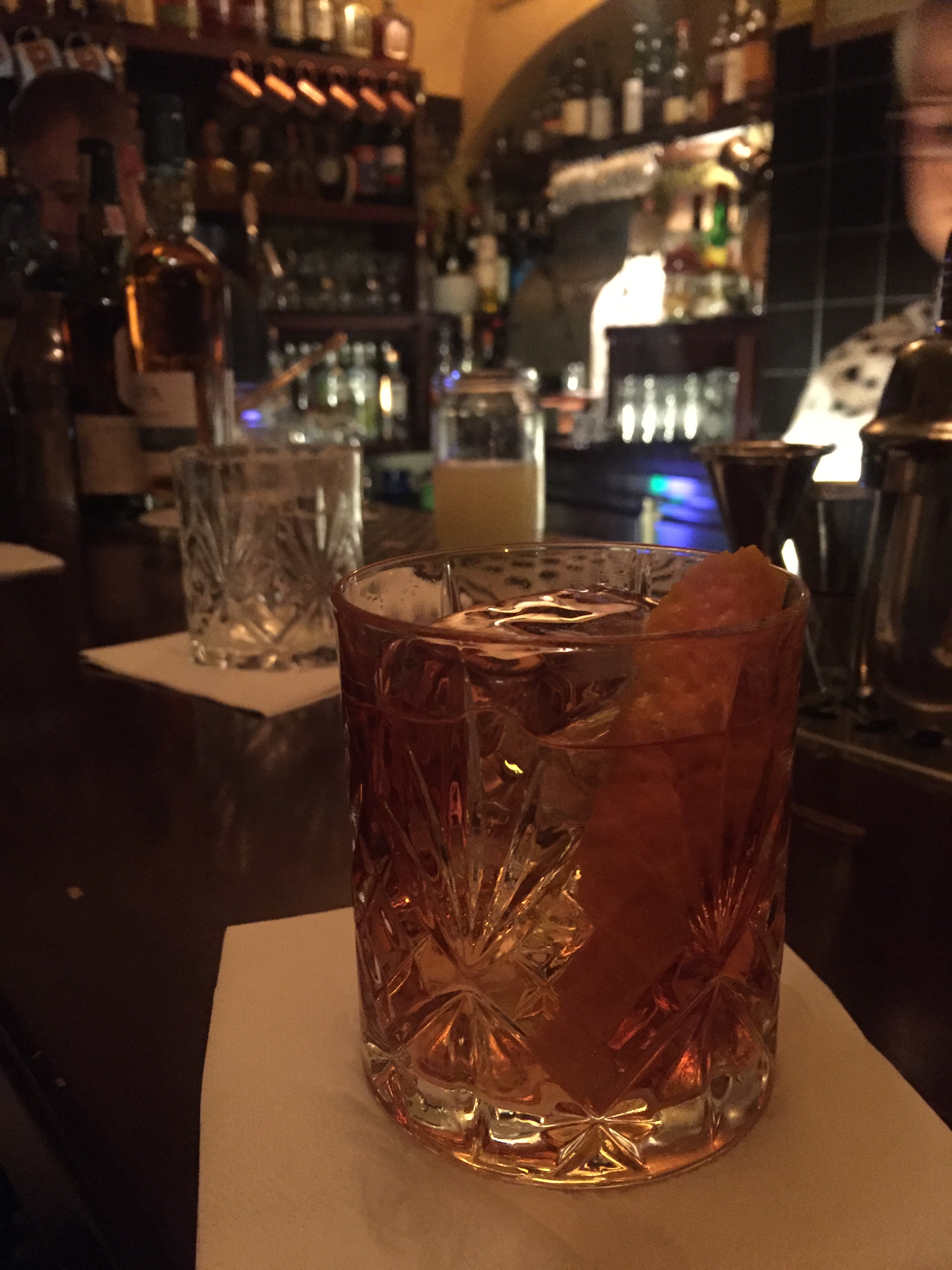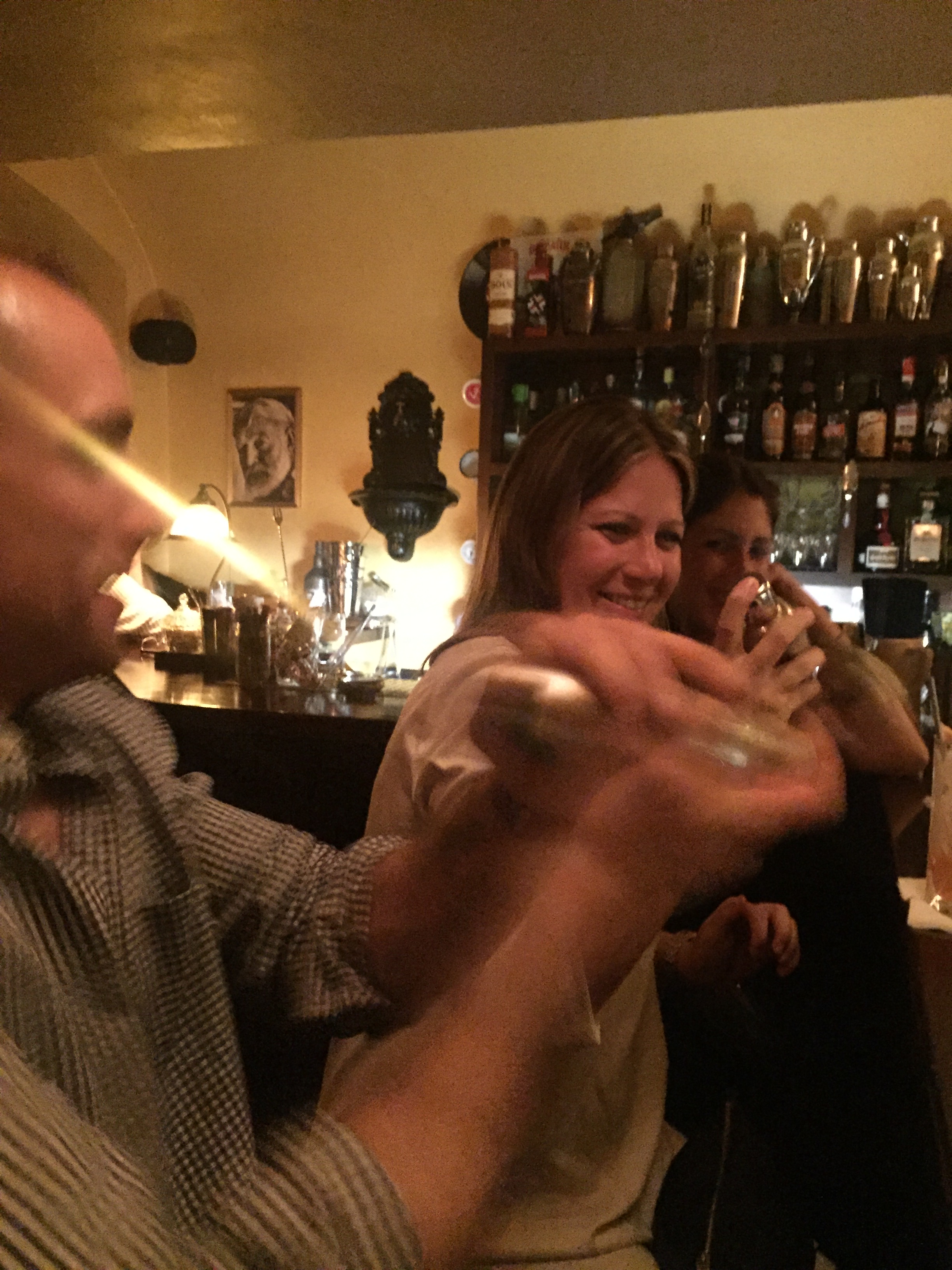 My family then drove onto Salzburg, Austria while Andrew and I headed back to Nuremberg to go into work the next day. After their visit to Salzburg, they stopped in Munich and then they came up to Nuremberg for their last night so I could show them around the beautiful city Andrew and I call home. Although the Nuremberg Christmas Market wasnt up yet, we were still able to try out some delicious Gluwein on the street. After walking up to the top of the Castle to see the view of the aldstadt, we stopped for dinner at Huttn (a very traditional German restaurant) for some pork, sausage, beer and potatoes!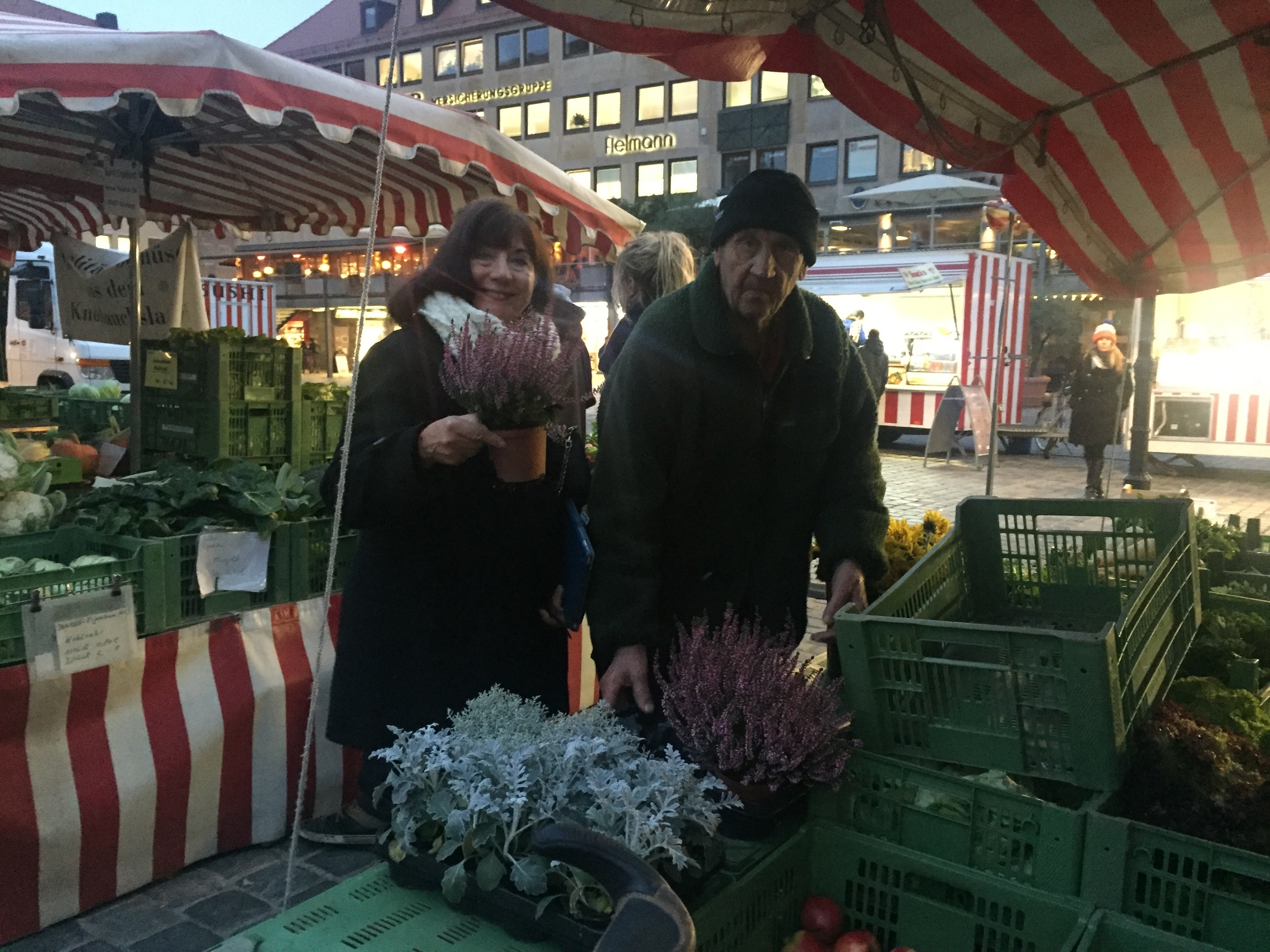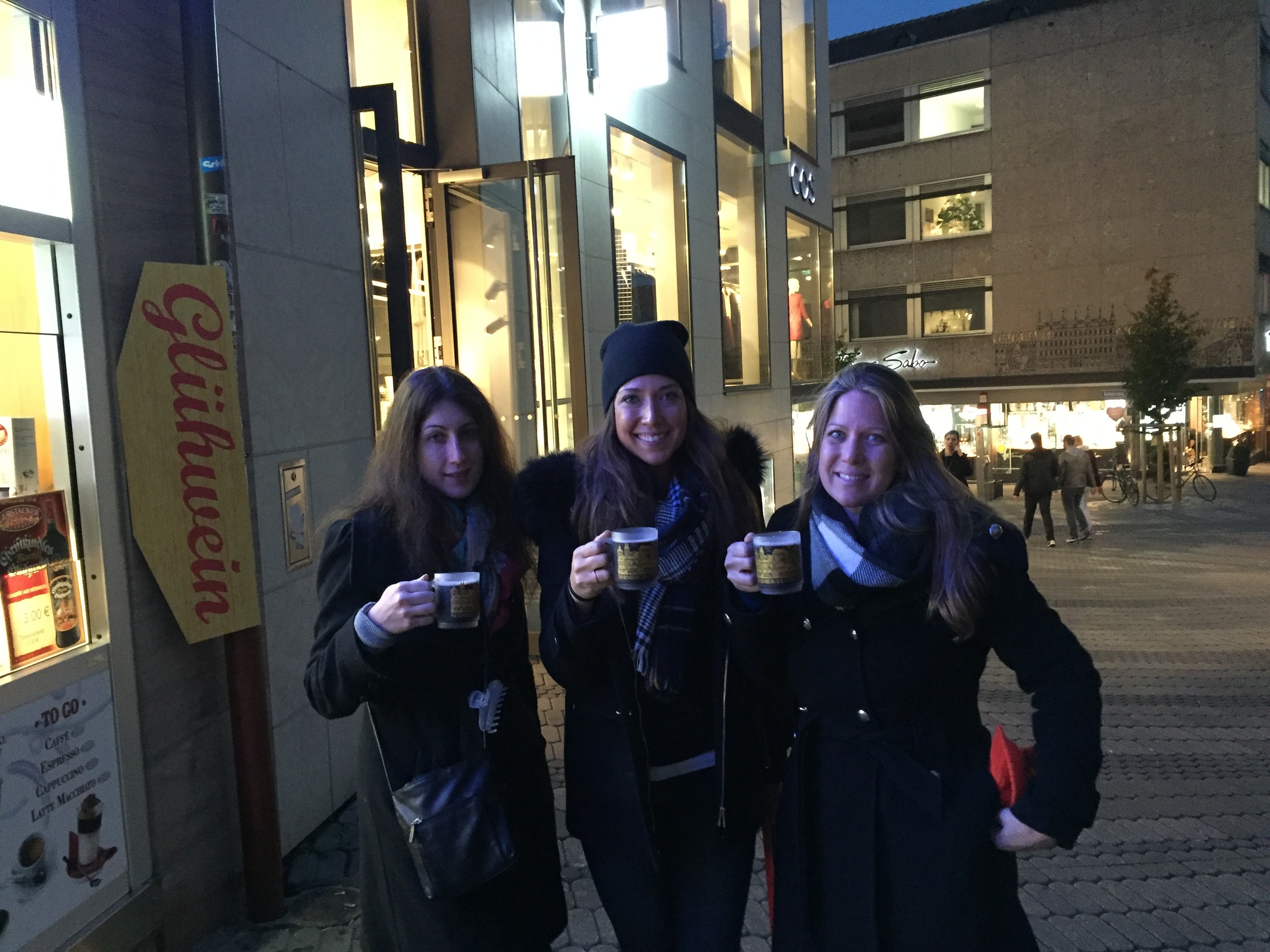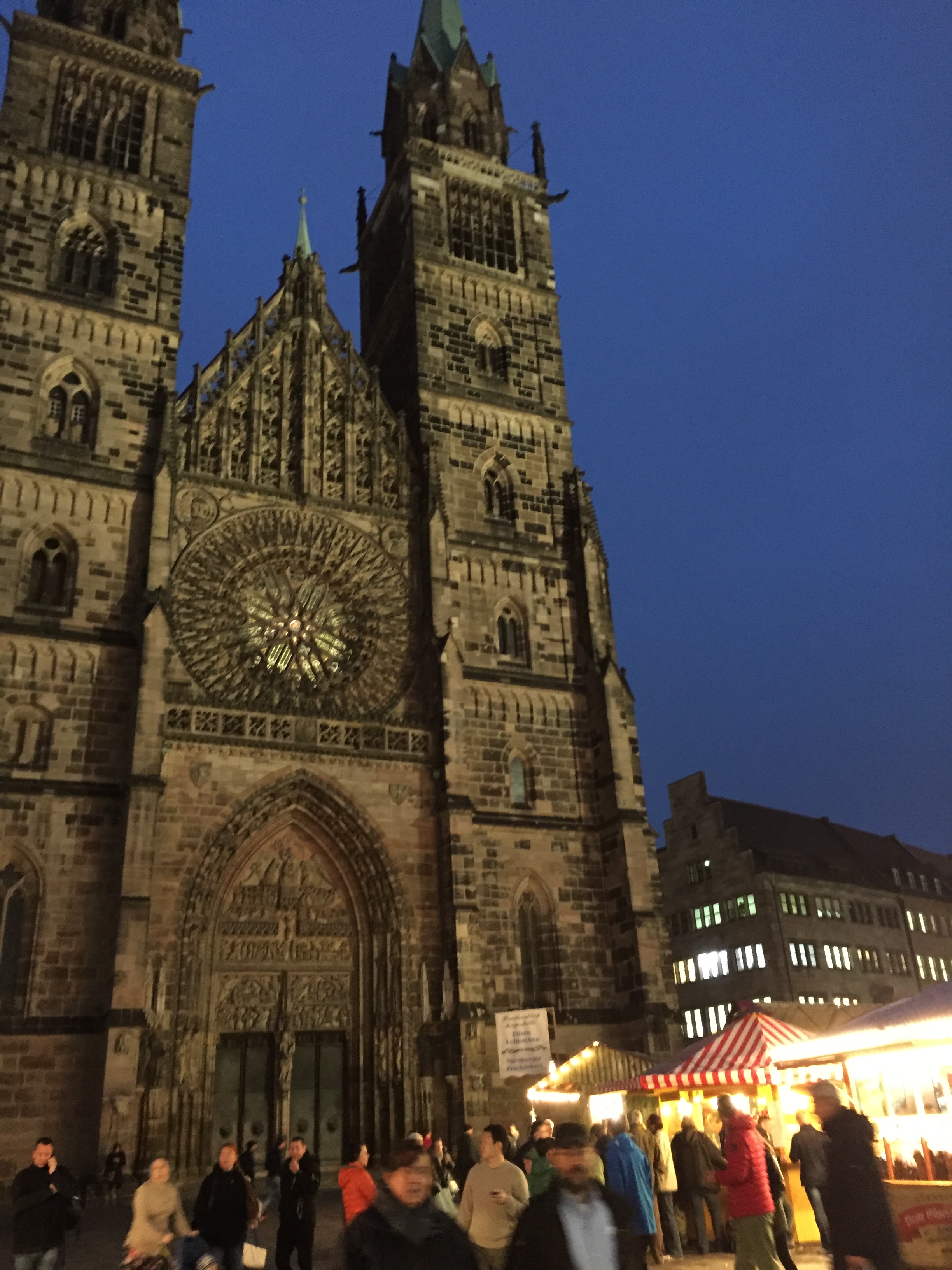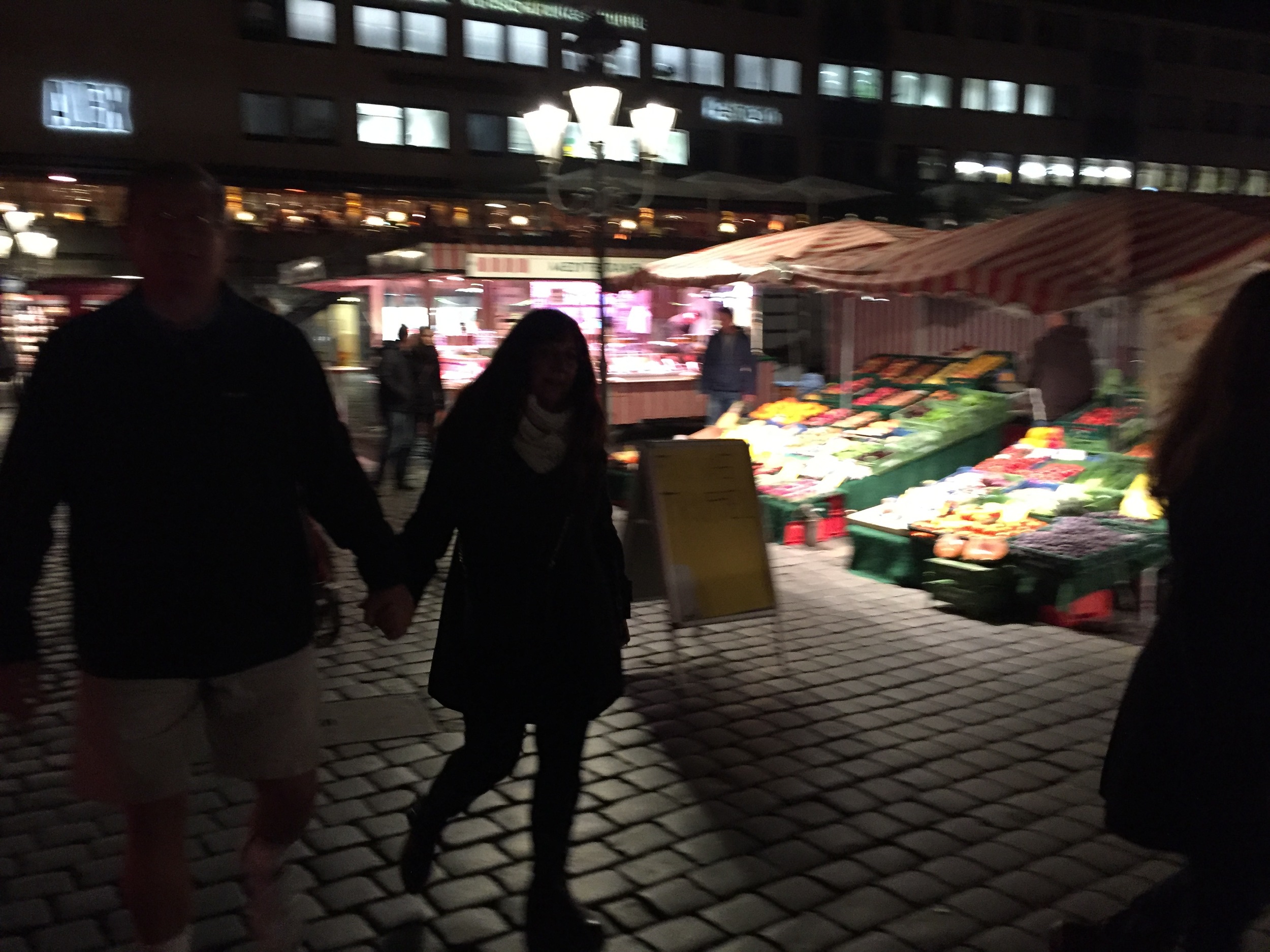 It was so sad to see them leave, but luckily, we were going home for Christmas only a few months after this!